Bergman 100: A Century of Cinema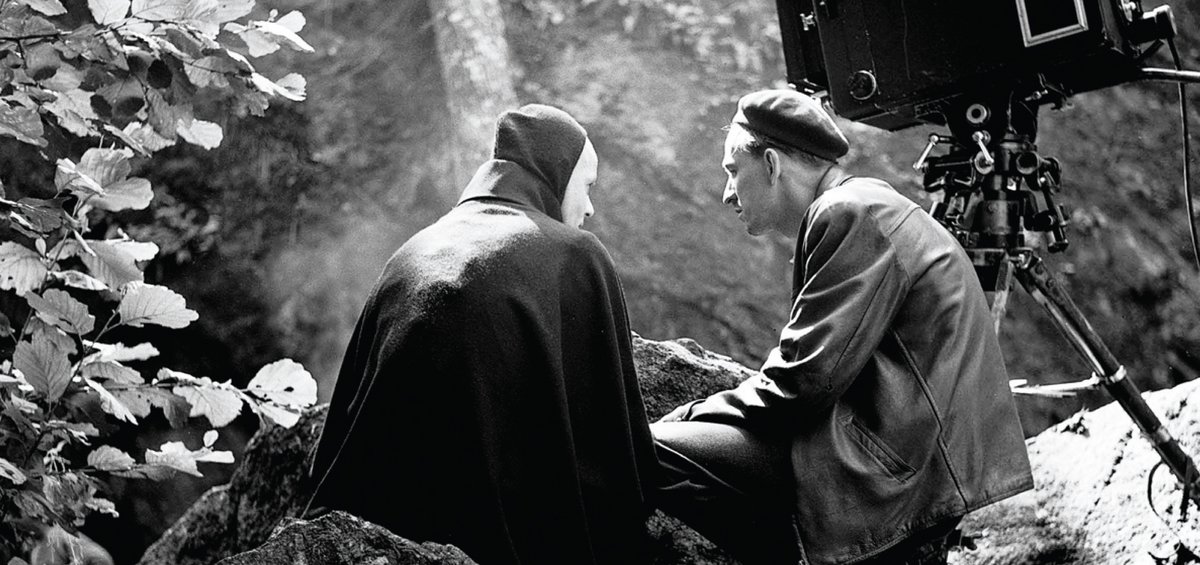 On the occasion of the celebration of one hundred years after the great Swedish director's birth, the 24th AIFF participates in the events of the global cinema community paying a modest homage to a colossal work that is worth being remembered forever.
The audience will have the opportunity to explore a marvelous installation dedicated to unpublicized material from Bergman's career, that is presented in Greece for the first time, Jane Magnusson's much-debated documentary about the unseen aspects of a film career and a whole life, as well as the digitally remastered copy of «Shame»: one of the iconic director's most important films, which is going to be presented in an anniversary screening, 50 years after its release.
With the support of the Embassy of Sweden in Athens
INGMAR BERGMAN
Legendary Swedish director, writer, and producer who worked in film, television, theatre and radio. Bergman directed over sixty films and documentaries for cinematic release and for television, most of which he wrote. A nine-time Oscar nominee, Bergman also directed over 170 plays.
FILMOGRAPHY (SELECTED)
1982 Fanny and Alexander
1974 Scenes From a Marriage
1972 Cries & Whispers
1968 Shame
1966 Persona
1963 The Silence
1960 The Virgin Spring
1957 Wild Strawberries
1957 The Seventh Seal