GODARD SEUL LE CINÉMA
Few figures are inextricably linked to the art of film as Godard. No one defined it, radicalised it, patented it and provoked it as much as the patriarch of Nouvelle Vague did, during a lifelong legendary career which started at Cahiers du Cinema and took off during the analog 60s, at a time when everything was changing to reach the age of digital reality. A must-see documentary marked by the circumstance of his passing, which looks with awe at the indelible mark he made as it showcases how the concepts of Godard and film become one.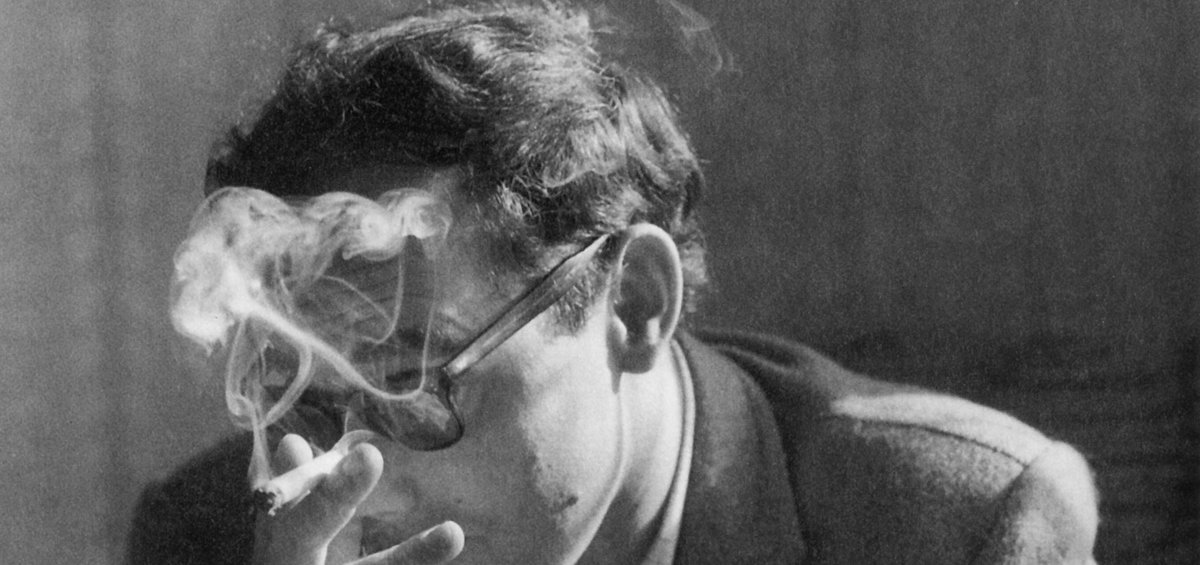 FRANCE | 2022 | COLOR | DCP | 101' | FRENCH
'Even if nothing had turned out as we had hoped, our expectations wouldn't change'. So said Jean-Luc Godard, the great romantic. This is not the only one of his many sides dominating this vital documentary, but it's the one rising above all objections – many as they are – which one could hold against him. Godard with his contradictions, his self-negation, his challenges, his self-criticism, his cinematically unique '60s, his great dreams and childish fantasies, his technological edge, his political clarity, his reflection on the Image and Virtuality. Godard who departed, but will always be here. Godard the vivaciously absent and the playfully present. Godard -once againthe great romantic. Be there. I.D
DIRECTOR: Cyril Leuthy
SCREENWRITER: Cyril Leuthy
DoP: Gertrude Baillot
MUSIC: Thomas Dappelo
EDITORS: Phillipe Baillon, Cyril Leuthy
CYRIL LEUTHY
French director, screenwriter and editor. He has filmed several television documentaries while his monographs on Melville, Renoir, and Truffaut are worth mentioning.
FILMOGRAPHY
2022 Godard seul le Cinéma
2017 Barbara: Chansons pour une absente
2015 The Night Is Fading