Across her Body
Three entities: the unspoiled body of the Virgin Mary, the ageing body of a woman from Santorini and the barren land of Santorini itself which is no longer the farmland it used to be. Zacharias Mavroeidis takes a nostalgic look at the remains of a day, the irrevocable passing of time and reconstructs an image of Greece from its glory days, which current day Greece relies on for its continual existence.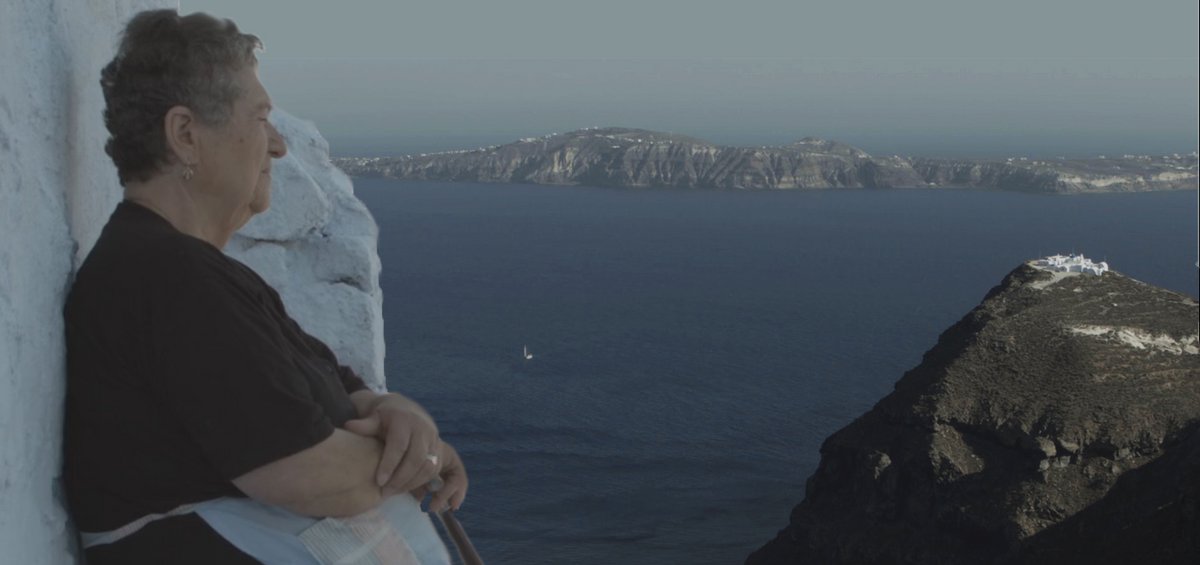 GREECE | 2018 | COLOR | DCP | 85' | GREEK

Every year, on July 31st, Mrs. Irene and the remaining fifteeners» return to the obsolete Monastery of the Accession, on Therasia, the little known island near the cosmopolitan Santorini. For two weeks, they pray for eternal rest of their beloved ones while preparing the church for the day of the Accession. In between, they recall the past gazing at the tourist traffic across the volcanic bay.
«Across her Βody» documents the fading tradition of Fifteen, correlating three bodies: the sacred body of the Virgin, the deserted body of the once upon a time agrarian Therasia and the aging female bodies of the fifteeners. I.D.

DIRECTOR: Zacharias Mavroeidis
SCREENWRITER: Zacharias Mavroeidis
DoP: Zoe Manta
MUSIC: Kostas Fylaktidis
EDITOR: Smaro Papaevangellou
PRODUCER: Vicky Miha
ZACHARIAS MAVROEIDIS
He was born in Athens, Greece and studied Architecture in Aristoteles University of Thessaloniki, theatre in RESAD, Madrid, filmmaking in NYC, Athens, and scriptwriting in EICTV, Cuba. He has published the novel Nine lives left. Since 2014 he has been teaching scriptwriting in SAE Athens.

FILMOGRAPHY
2018 Across her body
2011 The Guide