Antonis' Voice
In the most familiar and purest form of Cinéma vérité, where the narrator becomes one with his object, Christos Kapatos delivers his father's (Antonis') voice, the voice of an average Greek household, of a family at a specific place and time, their day to day life and their liberating escapes from it all. In attendance of the cast and crew.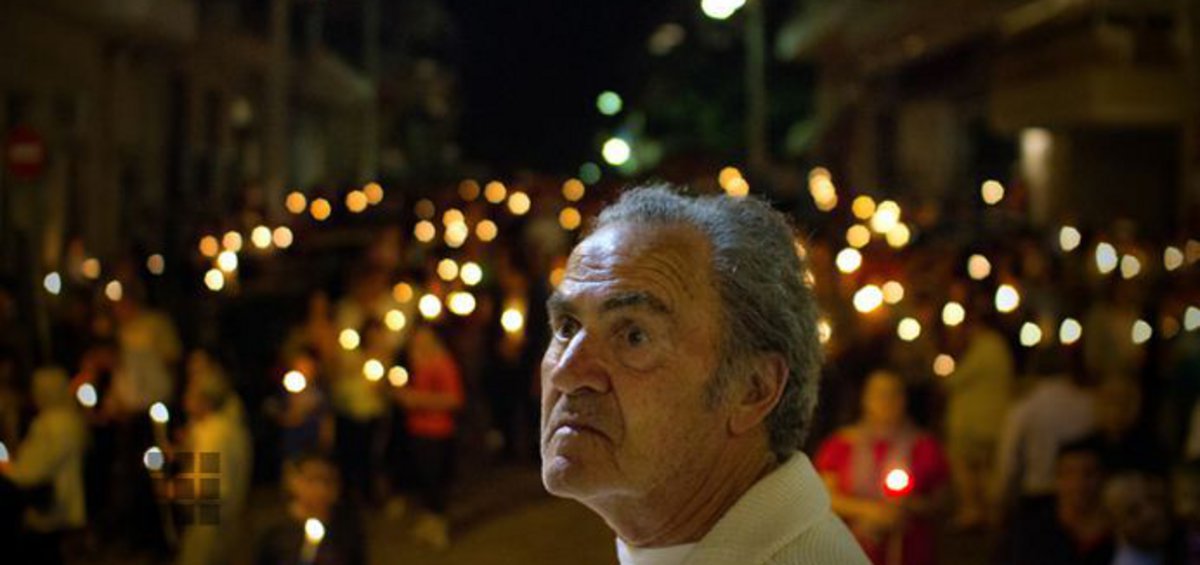 GREECE | 2018 | COLOR | DCP | 75' | GREEK
How many makeshift poems can an eighty-year old man write? How many times does his wife have to remind him of his fooling around? And how many times do you have to count your money, in order to make sure of the right amount?
In 2011, following a serious road accident that almost cost him his life, filmmaker Christos Kapatos moves back to his parents' house and begins recording his new life. During the same period, his father, Antonis, faces severe speech problems due to a series of strokes. The only people who can understand him are his son and wife. While Christos initially aims at capturing the distress, the fear, the humour, the quaintness and the banality of everyday semi-lumpen, crisis-hit Greece, he finally discovers a new model of co-existence, and, along with it, Antonis Voice.

DIRECTOR: Christos Kapatos
SCREENWRITER: Christos Kapatos
DoP: Christos Kapatos
MUSIC: Yorgos Malefakis, Alexandros Dimitropoulos
EDITOR: Stamos Dimitropoulos
PRODUCER: Phaedra Vokali

CHRISTOS KAPATOS
He was born in Piraeus, in 1975, where he still lives and works. He exclusively works in the field of photography and moving images since 2011. Christos' photographs have been exhibited in museums in Athens, Budapest, Brussels and Paris.

FILMOGRAPHY
2018 Antonis' Voice