Sopi - A Day In
With the vine harvest at the centre of his narrative, Christos Pitharas ("Bliss") visits Sopi, the village he summered in during his youth, and films the incredible local people while documenting an unexpected almost impressionistic day of a different Greece, possibly on the decline, full of humour, warmth, austerity and charm. In attendance of the cast and crew.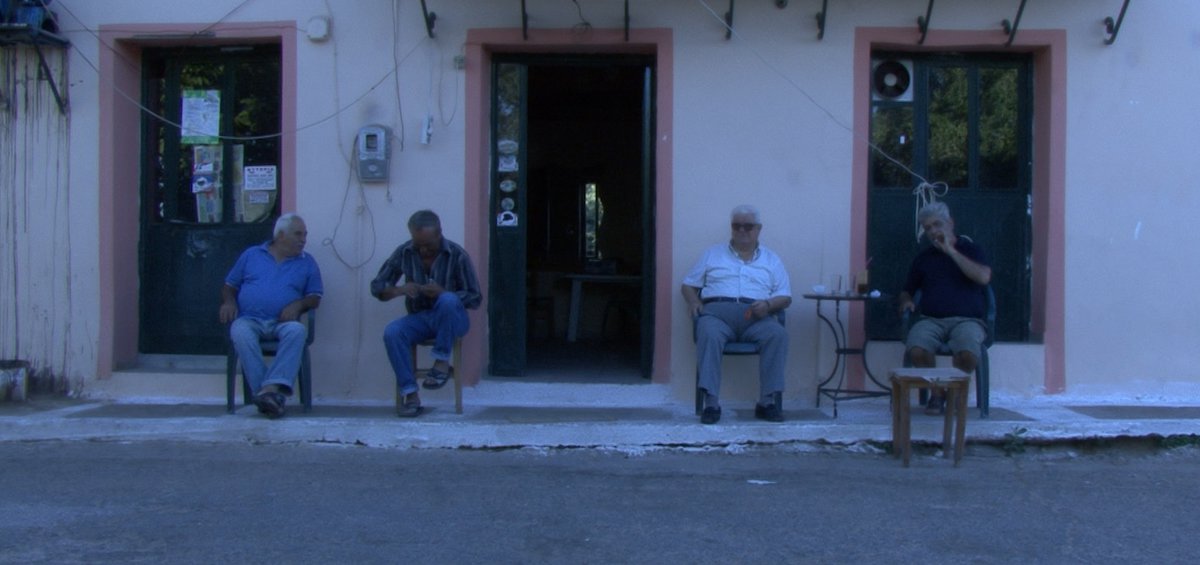 GREECE | 2018 | COLOR | DCP | 60' | GREEK

24 hours in Sopi, a village several kilometers from Pyrgos, in mountainous Elis. A day of grape harvest but also a day that the villagers experience in their own special, memorably simple and charming way.
Christos Pitharas completes a project that started almost ten years ago and had been on the verge of being abandoned due to misfortunes the sound of about 30% of the filmed material was ruined. But willingness surpasses many obstacles and Pitharas, thanks to his idiosyncratic look on the villagers, their flaws, their grace and their exquisite lack of pretense, created an entertaining and heartfelt film. I.D.

DIRECTOR: Christos Pitharas
DoP: Gregory Xiros, Christos Pitharas
MUSIC: Ntinos Tselis
EDITORS: Kostas Davelas, Christos Pitharas
PRODUCERS: Christos Pitharas

CHRISTOS PITHARAS
He studied Film Direction at the Edinburgh College of Art. He has directed shorts, plays and video-clips. Bliss, his first feature, participated at the 22nd Athens International Film Festival. Sopi – A Day in is his first documentary feature.

FILMOGRAPHY
2017 Sopi – A Day
2016 Bliss