Honeyland
Winner of three of the biggest awards at this year's Sundance Film Festival and expected to receive a nomination at this year's Academy Awards. Words fail when trying to describe the impressively shot and deeply touching documentary featuring a poor woman living off of her apiaries up in the mountains of Northern Macedonia. The documentary paints a portrait of a sensational existence, it highlights the loss of a way of life and becomes a unique memento of the human condition.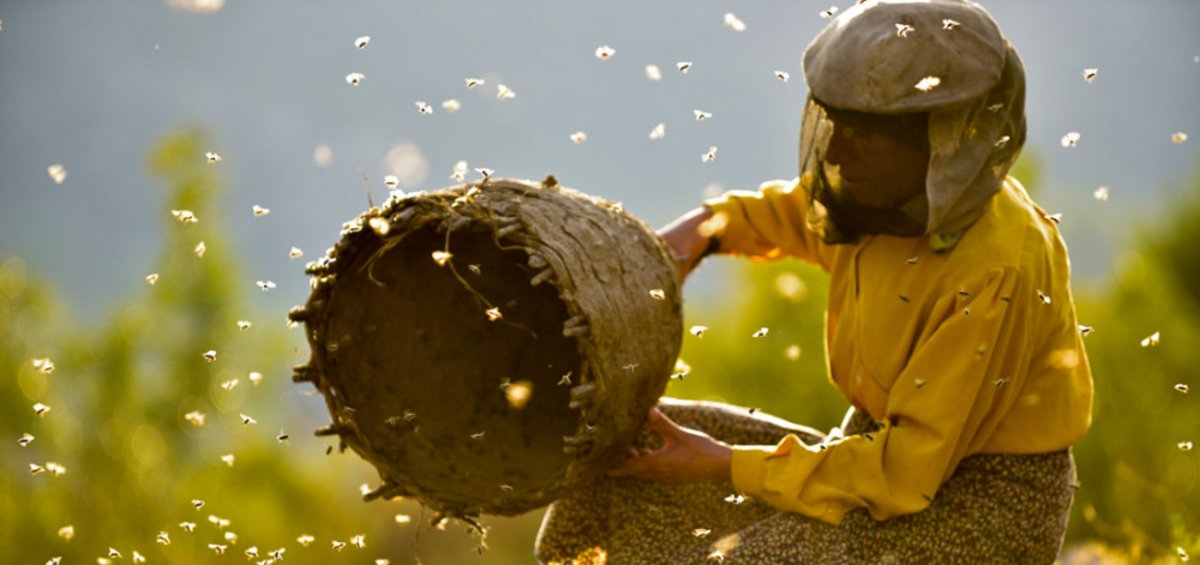 N. MACEDONIA | 2019 | COLOR | DCP | 85΄ | TURKISH DIALECT
As it happens with many great films, you cannot conceive their unique experience merely by reading the plot. On the rocky mountains of the Balkans, a beekeeper of Turkish origin in an area with many ethnicities, lives with her invalid, half-blind mother, taking care of her bees and beehives in a way one must see to comprehend. She sells the honey in Skopje in order to buy some bananas, a fan for her mother and a box of hair dye (!) A family of nomads will disturb her peace, her enclosed world and her bees.
Impressive cinemaveritè about the eternal Nature and a way of life that's fading away, a monument to the human condition and a wise statement about our futile existence. As the exemplary cinematography takes on wintery colours, the daughter asks: ''Can you imagine spring coming?'' and the dying mother replies: ''Does spring actually exist?''. Grand Jury Award at the Sundance Film Festival for one of the justified front runners for the upcoming Best Documentary Oscar. I.D.
DIRECTORS: Ljubomir Stefanov, Tamara Kotevska
DoP: Fejmi Daut, Samir Ljuma
MUSIC: Foltin
EDITOR: Atanas Georgiev
LJUBOMIR STEFANOV & TAMARA KOTEVSKA
Kotevska (25) and Stefano (44) from N. Macedonia worked for three consecutive years on 'Honeyland', their first feature film. Kotevska has done short films before while Stefanov has been collaborating for 20 years with the UN for the production of environmental documentaries.

FILMOGRAPHY (SHARED)
2019 Honeyland