Talking About Trees
Despite the fact the local regime has all but forbidden cinema in Sudan, four veteran directors move heaven and earth to organise the first public screening in years. When what should be taken for granted becomes a revolutionary idea and love of film offers hope to the downtrodden people of a country what emerges is the most benevolent and heart-felt documentary you will see this year. Winner of the Panorama Audience Award at the Berlin Film Festival.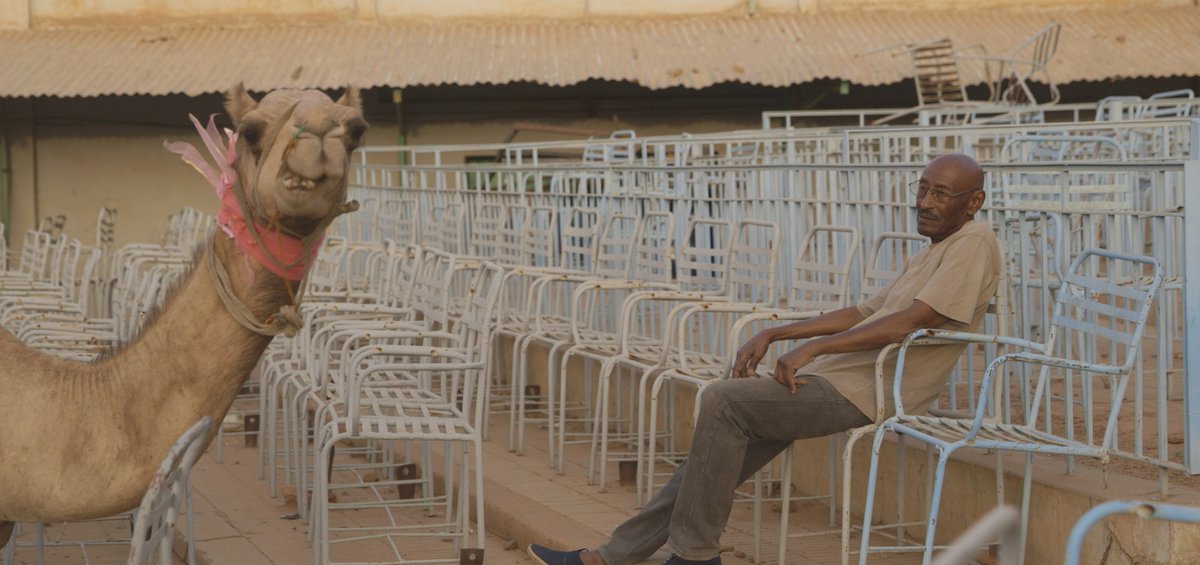 FRANCE, SUDAN, GERMANY, CHAD, QATAR | 2019 | COLOR | DCP | 94΄ | ARABIC, ENGLISH, RUSSIAN
Sudan, an extremely poor and troubled country does not have a cinema. Numerous democracies and dictatorships later, like the current of 30 years, you could say that this isn't the country's biggest problem. It's true. But when the eldest of the four remaining members of the Sudan Cinema Film club is asked why did cinema die in Sudan, the answer seems to transcend local time and space. 'To die so suddenly – not only in Sudan we might add - 'some insider must have betrayed it'.
Gasmelbari's documentary is for cinema afficionados one of the most important moments of this year's AIFF. In it one finds friendship, experience, a heartfelt humour that offers a relieving embrace, but also realizes the suffocating history of a plagued land and the deeply political reasons explaining why the collectivity of cinema is something that the powers-that-be abhor. Audience award and Best Documentary at Berlin Film Festival. I.D.
DIRECTOR: Suhaib Gasmelbari
SCREENWRITER: Suhaib Gasmelbari
DoP: Suhaib Gasmelbari
EDITORS: Nelly Quettier, Gladys Joujou
SUHAIB GASMELBARI
A forty year-old director from Sudan, who left his country at 16 to study cinema in France. He has directed short films and documentaries and this is his debut feature film. While living in Sudan he discovered national films that were 'lost' helping to preserve and digitize them.

FILMOGRAPHY
2019 Talking About Trees