COLONEL CHABERT / LE COLONEL CHABERT
Having recovered from a near-fatal wound in the fields of the Napoleonic wars, a colonel returns to Paris to find that his wife has remarried and his fortune is at the mercy of her new husband. Gérard Depardieu and Fanny Ardant fight to the death for honour, money and a truth that is not always self-evident, in a landmark of a film of the last glorious era of French cinema, which marks the directorial debut of the distinguished cinematographer Yves Angelo ("A Heart in Winter") and one of the best adaptations of Balzac's books to the big screen. Introduction by Christos Xanthakis who selected the film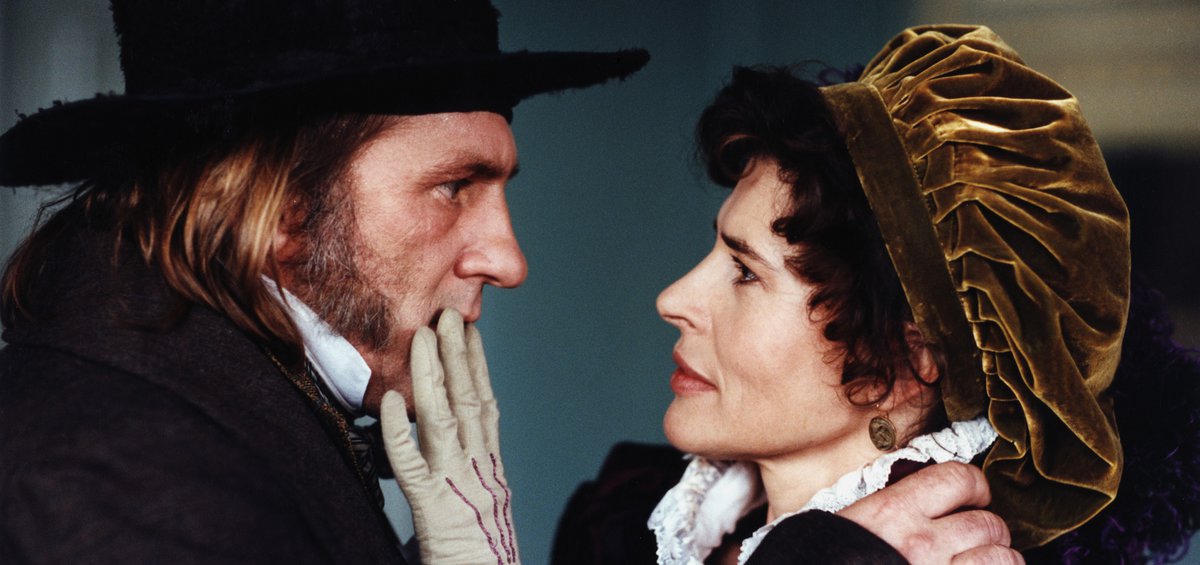 FRANCE | 1994 | COLOR | 35mm | 106' | FRENCH
A colonel of Napoleon's, considered officially dead, returns to claim back his name and fortune. But his wife is remarried to a social climber of Louis XVIII's monarchy, has two children and is at first disbelieving and then hesitant to assent.
Based on Balzac's novel, the debut film of the great cinematographer Yves Angelo, is one the greatest moments of the last, until today, essential of French Cinema. With a fine cast, led by a magnificent Depardieu, Angelo films the social decline of the French Restoration, but also the moral decay of human nature through ambivalences, riddles and an indicative of great cinema underlining of the distance between the ostensible and the real. I.D.
DIRECTOR: Yves Angelo
SCREENWRITERS: Yves Angelo, Jean Cosmos, Véronique Lagrange
​DoP: Bernard Lutic
EDITOR: Thierry Derocles
PRINCIPAL CAST: Gérard Depardieu, Fanny Ardant, Fabrice Luchini, André Dussollier, Daniel Prevost
YVES ANGELO
French cinematographer turned director and screenwriter, born in 1956. He studied at the Louis-Lumière Film School, the second oldest in the world, in Paris. He has won three César Awards for Cinematography.
FILMOGRAPHY
2015 Too Close to Our Son
2005 Grey Souls
2002 At My Finger Tips
1998 Stolen Life
1997 An Air So Pure
1994 Colonel Chabert