WHO ARE YOU, POLLY MAGGOO? / QUI ÊTES-VOUS, POLLY MAGGOO?
Using his own experience as a photographer, William Klein gives the most timeless and insightful critique on the world of fashion with "Who Are You, Polly Maggoo?". Combining Cinéma vérité, comedy and vitriolic satire against the backdrop of the 60s, he disguises his highly derisive perspective with the use of playful pop references and scenes from the life of a supermodel who remains apathetic to the supposed excitement that surrounds her. Undoubtedly a cult film, this quintessential pseudo-documentary openly flips its middle finger to the self-proclaimed intellectual elite who define lifestyle through time. Introduction by Giannis Nenes who selected the film
You can purchase your ticket here.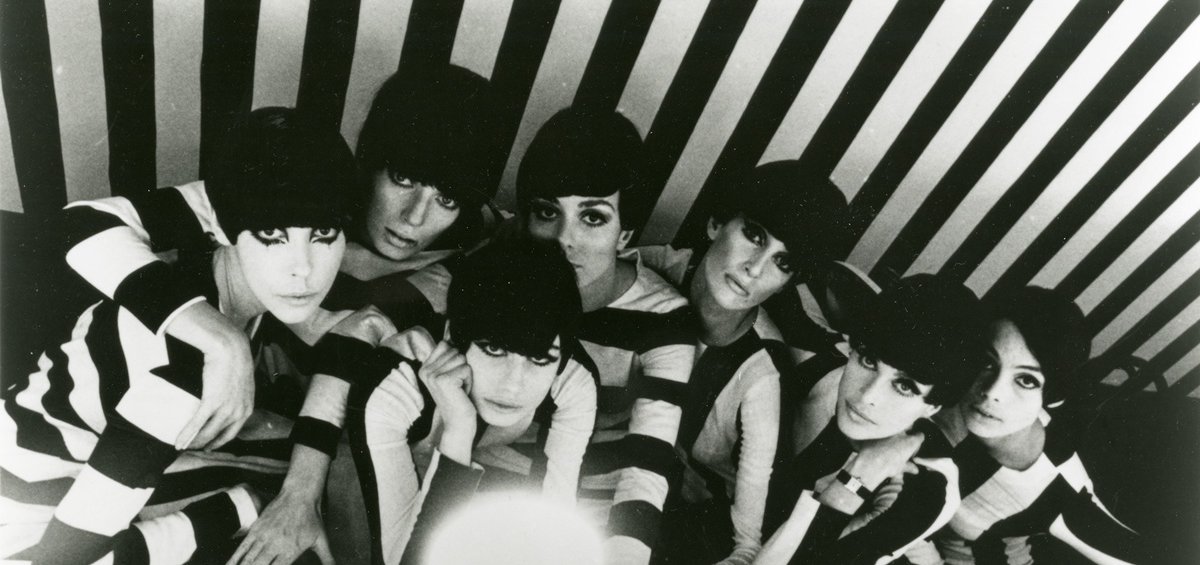 FRANCE | 1966 | B&W | DCP | 101' | FRENCH, ENGLISH
A television crew follows a top model trying to decode the world and the mind of fashion industry. There is a certain gravity in criticising the world of fashion, while being a child of it. William Klein, a renowned photographer for the biggest magazines and one of the most influential professionals of the industry in the 20th century, criticizes fiercely his 'warlike and erotic' trade, without losing his sense of humour and his nouvelle vague sensibility.
At the same time he sees politics, intelligentsia, television, deeply rooted patriarchy and the cynical snobbery of 'the average man', creating a film that punches you in the face with a velvet glove, a work filled with anarchic cheerfulness you can't get enough of. I.D.
DIRECTOR: William Klein
SCREENWRITER: William Klein
DoP: Jean Boffety, Robert Boffety
​MUSIC: Michel Legrand
EDITOR: Anne-Marie Cotret
PRINCIPAL CAST: Dorothy McGowan, Jean Rochefort, Sami Frey, Grayson Hall, Philippe Noiret, Alice Sapritch, Fernando Arrabal
WILLIAM KLEIN
French-American photographer and director, born in 1928. He is known for his technical skills and the irony his work. He worked famously for Vogue and is considered one of the 25 greatest professional photographers of all time. He directed mostly documentaries and three feature films.
FILMOGRAPHY
1977 The Model Couple
1968 Mr. Freedom
1966 Who Are You, Polly Maggoo?