HAROLD AND MAUDE
In 1971, the not yet established director of "Shampoo" and "Being There", believed so much in the crazy love between a depressed young man and a kooky 80-year old woman that he decided to capture it in one of the most controversial films of that decade. However, "Harold and Maude" is not just a dark comedy or a brave love story but a nonconformist and ultimately refreshing tribute to moral laxity and the joie de vivre. A timeless cult movie, an alternative love story for those who hate romances and a film with the power to stir emotions to this day. Introduction by Niki Tzouda who selected the film.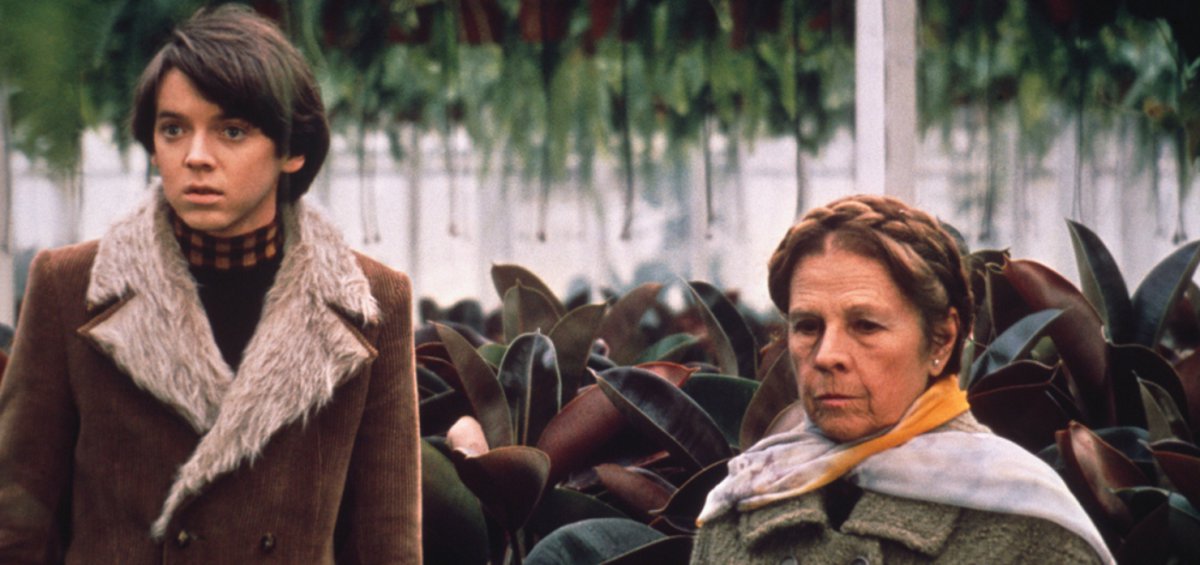 USA | 1971 | COLOR | DCP | 91' | ENGLISH
Western civilization, as we made it, is afraid of and shocked (still) by women, sex, old age and death. 'Harold and Maude' restores all four. In the heart of the counterculture, the end of the 'Summer of Love' and Vietnam, it had something to say against ageism, patriarchy, sexual and existential taboos. Even today it is provocative and a real headache for true conservatism.
Through the story (also a love story) of a 20-year-old man and an 80-year-old woman, Ashby directed a hilarious black satire, a comment on class, a polymorphically anarchic delicious film, and the most 'inappropriate' love story in the history of cinema. In terms of how to live your life, probably the most rebellious film ever made. I.D.
DIRECTOR: Hal Ashby
SCREENWRITER: Colin Higgins
DoP: John A. Alonzo
EDITORS: William A. Sawyer, Edward Warschilka
​PRINCIPAL CAST: Ruth Gordon, Bud Cort, Vivian Pickles, Cyril Cusack, Charles Tyner
HAL ASHBY (1929-1988)
Director and editor, an important and underrated figure of New Hollywood. He began as an editor and he perfected his craft in Norman Jewison's films that led to two nominations for Academy Awards. His '70s body of work remains a monument to be discovered.
FILMOGRAPHY
1986 8 Million Ways to Die
1985 The Slugger's Wife
1982 Lookin' to Get Out
1980 Second-Hand Hearts
1979 Being There
1978 Coming Home
1976 Bound for Glory
1975 Shampoo
1973 The Last Detail
1971 Harold and Maude
1970 The Landlord