FELLINI SATYRICON
An extravaganza of an adaptation for the similarly-titled book by Petronius (or rather, what was salvaged of it), a spectacular journey to the depths of time, an ecstatic wander to an Imperial Rome of insatiable and forbidden pleasures, a frenzied vision of a past that doesn't seem to have originated from a book but rather directly from the subconscious. A libertine fantasy which earned Fellini an Oscar for Best Director and a milestone of European 60s cinema. Introduction by Angelos Frantzis who selected the film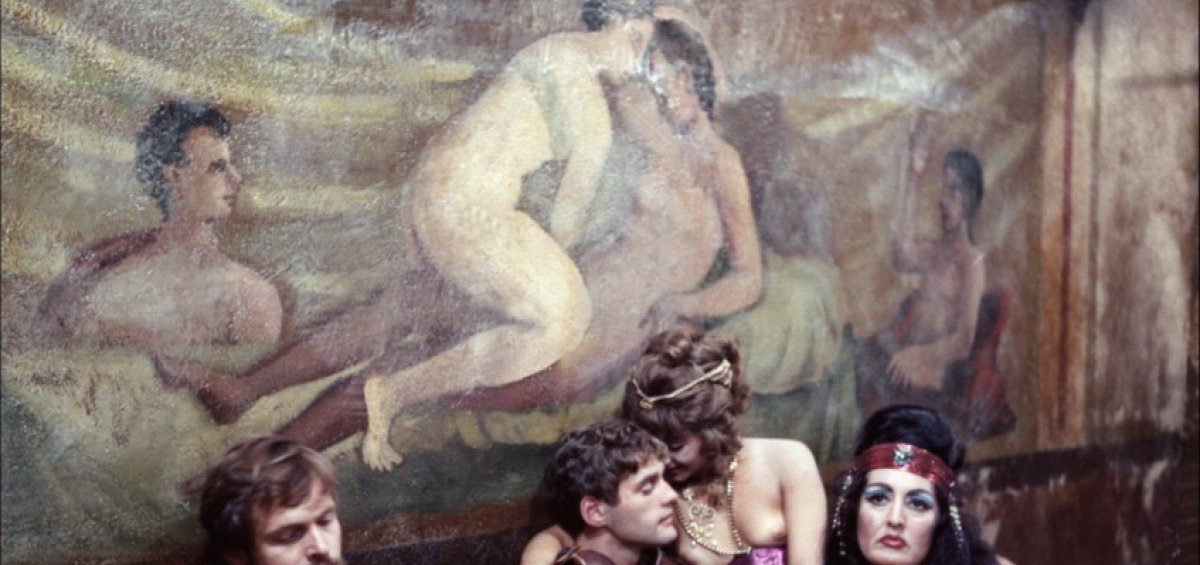 ITALY, FRANCE |1969 | COLOR | DCP | 129' | ITALIAN, LATIN
If you are looking to define the famous 'poetry' of Federico Fellini, in 'Satyricon' you may have the most valid answer. The poetry of the Maestro's dreams lies in the dream logic, the brave, unique constitution of images and their succession, that transform reality into something new. The literary reality here is the recreation of Roman and Greek myths by Petronius, in any case fragmentary since the text from Nero's time is incomplete.
Fellini's transformative power is shown through an orgy of fragmented narratives, an anarchic boldness, a contempt for the narratively (and socially) 'normal' and a visual phantasmagoria rarely allowed in cinema. The film received an Academy Award nomination for Best Director. I.D.
DIRECTOR: Federico Fellini
SCREENWRITERS: Federico Fellini, Bernardino Zapponi
DoP: Giuseppe Rotunno
MUSIC: Tod Dockstader, Ilhan Mimaroglu, Nino Rota, Andrew Rudin
EDITOR: Ruggero Mastroianni
​PRINCIPAL CAST: Martin Potter, Hiram Keller, Max Born, Salvo Randone
FEDERICO FELLINI (1920-1993)
The most prominent and successful Italian director of all time, 12 times nominated for Academy Awards, of which 8 were for Best Screenplay. He mixed magically tradition with neorealism and modernism, commercial cinema and art cinema.
FILMOGRAPHY (SELECTED)
1986 Ginger & Fred
1980 City of Women
1973 Amarcord
1969 Fellini's Satyricon
1965 Juliet of the Spirits
1963 81⁄2
1960 La Dolce Vita
1957 Nights of Cabiria
1954 La Strada
1953 I Vitelloni