THE BRONTË SISTERS / LES SŒURS BRONTË
Isabelle Huppert, Marie-France Pisier and Isabelle Adjani star as the legendary Brontë sisters who, prior to their untimely deaths, built a legacy of Anglo-Saxon literature with "Wuthering Heights" and "Jane Eyre". The essential for the post Nouvelle Vague era of French cinema, André Téchiné ("Wild Reeds"), directs the amazing three protagonists in a captivating biography of female emancipation, both romantic and somber, about the ecstasy and the agony through which great artistry is born. Introduction by Stavros Koulas who selected the film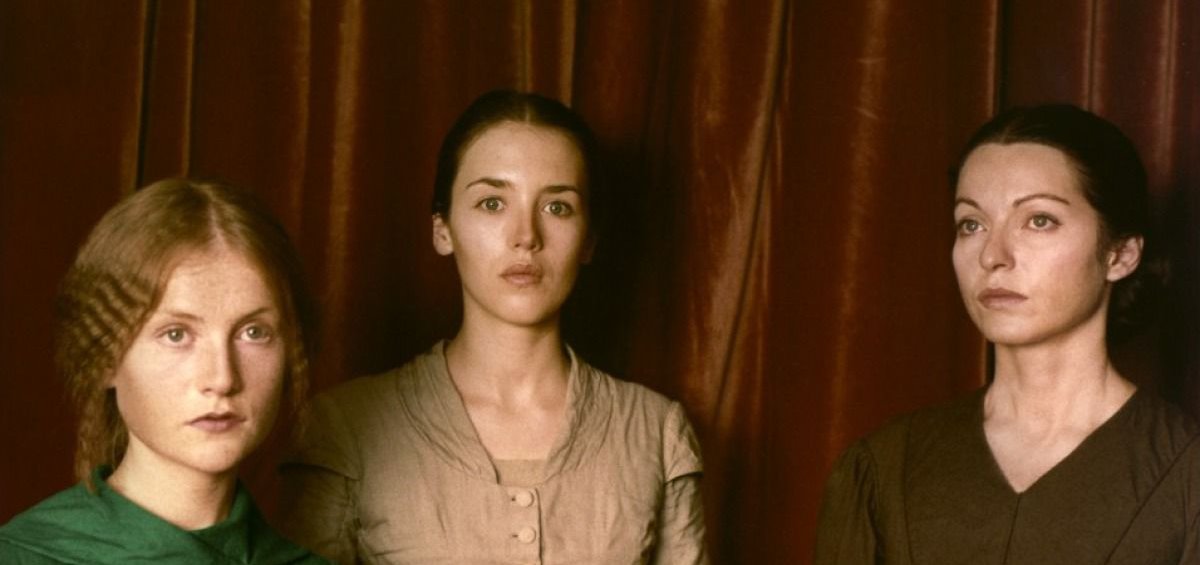 FRANCE | 1979 | COLOR | DCP | 121' | FRENCH
Exemplary costume drama of the great French tradition, steering away from sensationalism and any form of modernism that would undermine the atmosphere and integrity of the era. To date, the only instance of a film that deals biographically with the famous Brontës, the three women of which left an indelible mark in the history of English Literature. It does so in a feminist manner, adopting the rhythm and the sounds of the era and a great conception of the vast, beautiful and oblivious to human passions scenery.
Téchiné's mournful tone and handling defines a new acting era with his three great leading ladies, while the editing and Philippe Sarde's music complete a fine accomplishment. I.D.
DIRECTOR: André Téchiné
SCREENWRITERS: Pascal Bonitzer, André Téchiné
DoP: Bruno Nuytten
MUSIC: Philippe Sarde
EDITOR: Claudine Merlin
​PRINCIPAL CAST: Isabelle Adjani, Marie-France Pisier, Isabelle Huppert, Pascal Greggory
ANDRÉ TÉCHINÉ
Prominent French director and screenwriter, born in 1943. He didn't study film academically but he has worked as a film critic for Cahiers du Cinema. He worked as an assistant director to Jacques Rivette, he was influenced by the Nouvelle Vague, but his cinema defines the following period of French cinema.
FILMOGRAPHY (SELECTED)
2007 The Witnesses
2004 Les Τemps qui Changent
1994 Wild Reeds
1993 My Favorite Season
1991 J'Embrasse Pas
1985 Rendez-vous
1979 The Brontë Sisters
1976 Barocco