TOTAL RECALL
Arnie and Stone align on a trajectory that secured their fame and career, in Verhoeven's futuristic sci-fi extravaganza which shot everyone's earnings to Mars. That is the supposed destination of the protagonist's virtual vacation, where nothing is what it seems, and which results in his involvement in a fierce manhunt full of interplanetary secret agents, venomous women and a working class of mutants. This first-class specimen of a 90s Hollywood blockbuster received an Oscar for visual effects and two more nominations (Best Sound, Sound Effects Editing). Introduction by Nikos Xydakis who selected the film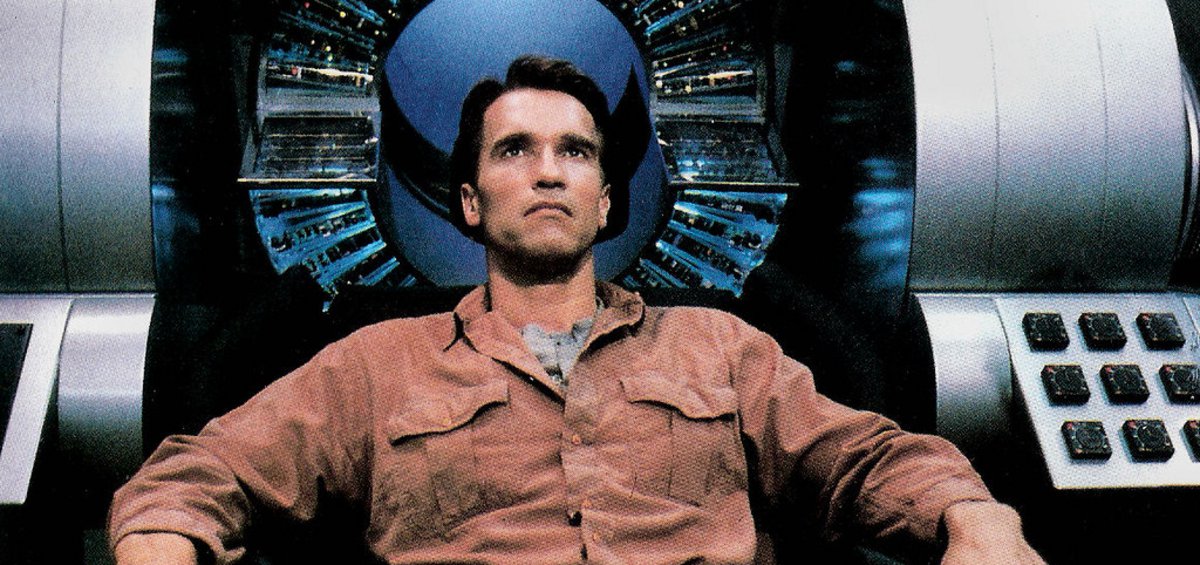 USA, MEXICO | 1990 | COLOR | DCP | 113' | ENGLISH
Α quarry worker is mysteriously attracted to planet Mars, until he learns that he is actually an interplanetary secret agent, with implanted memories of another life.
The first film that placed the 'governator' on top of the action hero pyramid. Verhoeven conquers the top of his blockbuster ability, reading Philip K. Dick in a way that foretells the messianic craze of later sci-fi worlds ('Matrix'), managing alongside the fantasy theme to satisfy a mainstream audience with a kind of action that may appear 'dated' today but it's pioneering for the genre. Appealing, light-coloured, funny and smart, it also takes pride in a 'bitch blonde' Sharon Stone, before the monumental bang of 'Basic Instinct' two years later. I.D.
DIRECTOR: Paul Verhoeven
SCREENWRITERS: Ronald Shusett, Dan O'Bannon, Gary Goldman
DoP: Jost Vacano
MUSIC: Jerry Goldsmith
EDITORS: Frank J. Urioste, Carlos Puente
​PRINCIPAL CAST: Arnold Schwarzenegger, Rachel Ticotin, Sharon Stone, Ronny Cox, Michael Ironside
PAUL VERHOEVEN
Dutch director, born in 1938. He holds Maths and Physics degrees from Leiden but cinema won him over. Considered an established provocateur, who especially during his American period (1985-2000) changed drastically the aesthetics of mainstream cinema.
FILMOGRAPHY (SELECTED)
2016 Elle
2006 Black Book
2000 Hollow Man
1997 Starship Troopers
1992 Basic Instinct
1990 Total Recall
1987 RoboCop
1983 De Vierde Man
1973 Turkish Delight