TIED
Greece, 2015. The struggle of 320 unpaid sailors of the Maritime Company of Lesvos, taking place at a critical juncture for the country, is captured through the narration of the financial officer, Nikos Pantelis, who led the protests and revealed the scandal. With many trapped in the company's docked ships at Neos Molos Drapetsonas, away from the prying eyes of the public, the camera records the 7-month long desperate attempt of the workers to claim their earnings. Filmmakers in attendance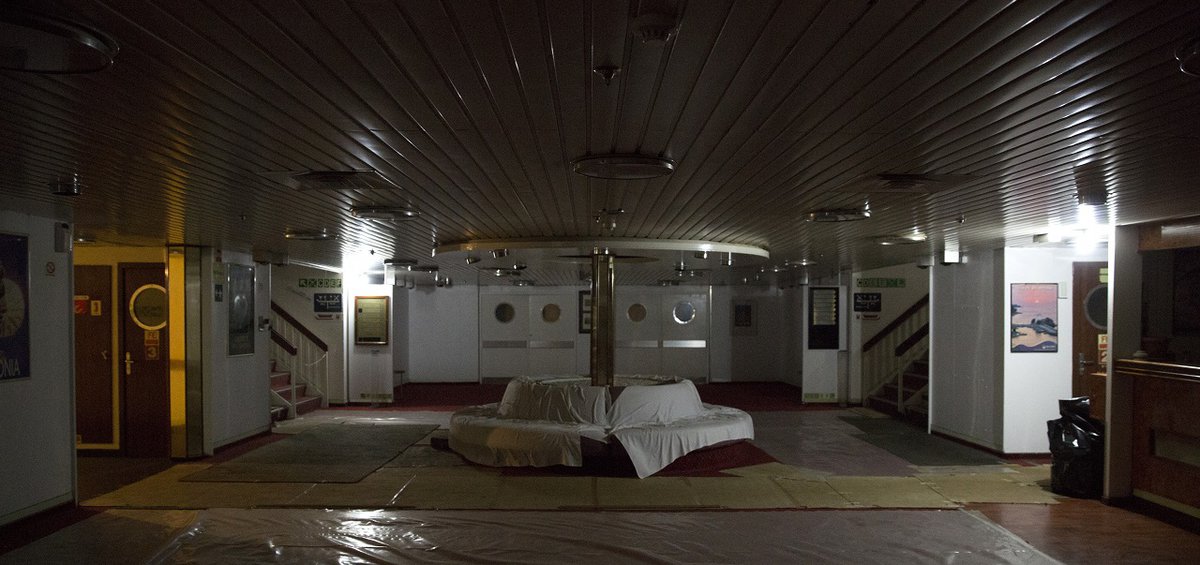 GREECE | 2020 | COLOR | DCP | 53' | GREEK
The documentary captures the struggle of 320 unpaid seamen of NEL Lines maritime company, in 2015, during a time of crisis for the country. With many trapped in the company's vessels docked in the Drapetsona New Dock and away from the spotlight, the camera documents their hopeless 7-month struggle to receive their wages. The story is narrated, 4 years later, by the financial officer Nikos Pantelis, who led their cause and reveals the scandal.
DIRECTOR: Tassos Morfis
SCREENWRITER: Tassos Morfis
DoP: Yannis Drakoulidis
MUSIC: Giannis Papaioannou
​EDITOR: Gerasimos Domenikos
TASSOS MORFIS
He is a journalist and co-founder of the NGO informative media AthensLive. He has worked as a reporter for Greek and foreign media such as CNN intl, Channel 4 and as a consulant for the Council of Europe and the World Association of Newspapers and News Publishers.
FILMOGRAPHY
2020 Tied