DIO: DREAMERS NEVER DIE
Fellow artists of Dio from Rainbow to Black Sabbath, super fans such as Sebastian Bach and Jack Black, and countless friends and colleagues, come together under the watchful eye of Wendy Dio and - along with the treasure of never before seen archival footage - pay tribute to the unique and irreplaceable Ronnie James Dio. Joining them are the duo of Fenton and Argott, who transform an iconography of the only accepted faithful protector of metal sound in a spontaneously moving documentary about an untimely deceased titan who wasn't easy on the eye, but whose voice fed our dreams in which he became immortal.
Introduction by Chris Kissadjekian, Photojournalist specializing in concert coverage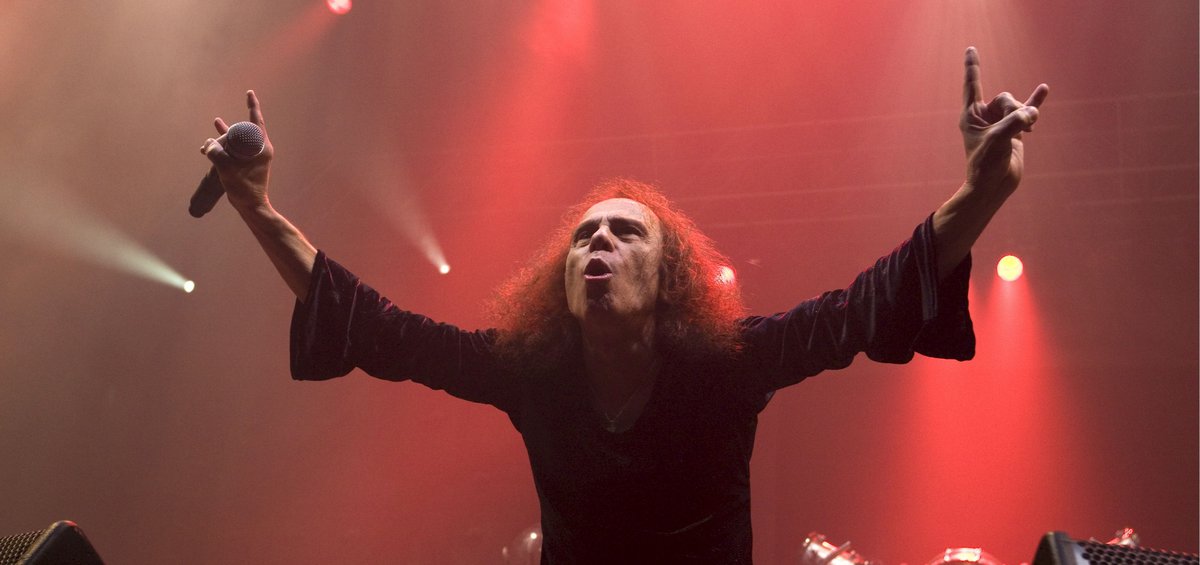 USA / 2022 / COLOR / DCP / 125'/ ENGLISH
He was born in music, he played the trumpet (!) before they realized who they were dealing with, he rocked at the same time as Elvis, prior to the Beatles. He blessed Rainbow and Sabbath, while since the early '80s, in his own band, he signed a majestic, chilling legacy. While others wasted themselves over a glam, cocaine-fueled, decadent excess, Ronnie James Dio was a leader, the enlightened piper, fighting fires and killing dragons, with only music as his guide. And this is something acknowledged by the dream team of friends and relatives appearing in the documentary. In the end, indeed, dreamers never die. Guests and viewers, laughing and crying, prove that. Giving the devil horn, naturally. I.D.
DIRECTORS: Don Argott, Demian Fenton
MUSIC: Nick Bassett
EDITOR: Demian Fenton
DON ARGOTT & DEMIAN FENTON
American directors and musicians collaborators in the Serpent Throne musical band. Argott (1972) is the co-owner of the production company 9.14 Pictures. Fenton (1975) is also an editor while the two of them have also directed 'Last Days Here' (2011), a documentary film about doom metal band Pentagram.
FILMOGRAPHY (SHARED)
2022 Dio: Dreamers Never Die
2011 Last Days Here