GOD SAID GIVE EM DRUM MACHINES
The Devil went to Georgia and God went to Michigan to give drum machines to the persecuted who wrote the history of black music. Derrick May, Kevin Saunderson and the rest of the techno pioneers saw their beats turn into a global phenomenon, conquering clubs at the peak of their heyday. An uplifting educational documentary which rights the wrongs in the origin story of contemporary dance music.
Director Kristian R. Hill and producer Jennifer Washington in attendance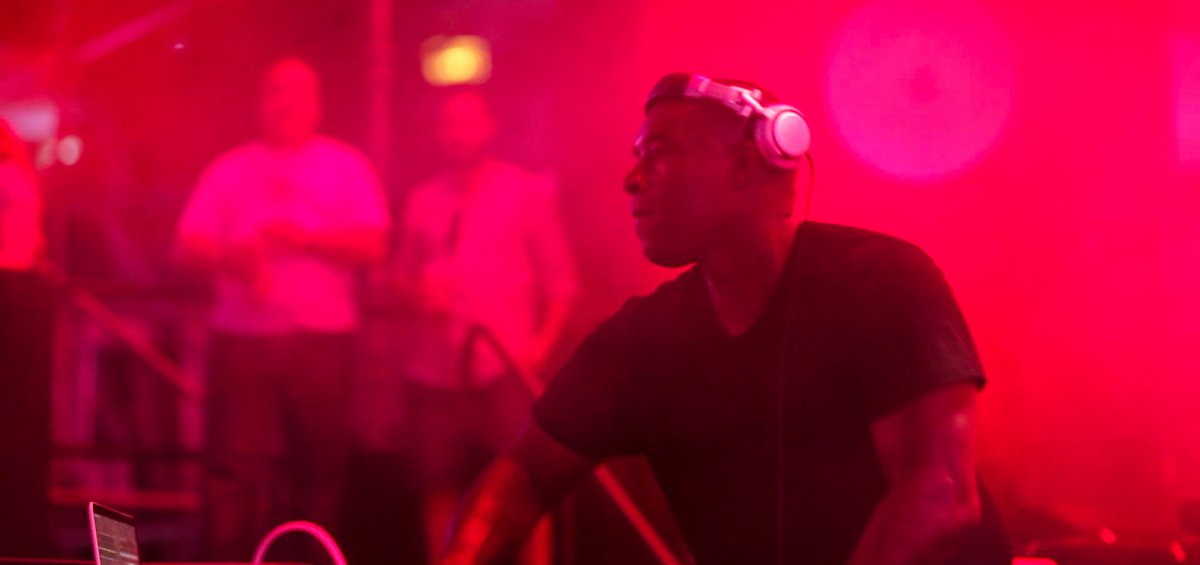 USA, UK, SOUTH AFRICA, GERMANY, JAPAN / 2022 / COLOR / DCP / 97' / ENGLISH
Roland TR-808, TR-909, E-Mu Drumulator, Boss DR110. For many people it's only letters and numbers, but for the Detroit generation that changed dance music forever they mean everything. Kristian Hill's documentary turns the clock back to the early '80s, speaking with those who invented techno. A music genre completely composed on techno-boxes and the miraculous drum machines which like adrenaline shots soaked in sweat the dance floors of the US and then, via London and Berlin, Europe. Along with the high priests (Atkins, May, Baxter among others), Hill boldly follows the historical journey that gave birth to techno and takes care to emphasize its racial characteristics, honoring the strong black shoulders, upon which the white superstars stood later on. I.D.
DIRECTOR: Kristian R. Hill
SCREENWRITERS: Kristian R. Hill, Jennifer Washington, Thomas Quarterman, Tim Roddy
DoP: Norman Anderson
MUSIC: Reggie Dokes
EDITOR: Kristian R. Hill
KRISTIAN R. HILL
Editor and director, born and raised in Detroit, with 20 years of experience in television and documentary. For the past 15 years he participates in works of artistic/historical interest and racial sensitivity, emphasizing black heritage.
FILMOGRAPHY
2022 God Said Give 'Em Drum Machines
2014 Electric Roots