MEET ME IN THE BATHROOM
At the start of the 00s, New York became the euphoric crossroads where Interpol and the Strokes met LCD Soundsystem, the Yeah Yeah Yeahs, Rapture and TV on the Radio and from there an entire scene of amazing guitar bands started to take over the world. This is the story of a magical moment in time made up of a youthful pulse, amazing songs, more than enough talent and even more pleasure, as the members of the bands who loved it confess in a documentary which seems to have inspired the term "musical film", and which demands a fitting party following its screening.
Introduction by radio producer Panagiotis Menegos.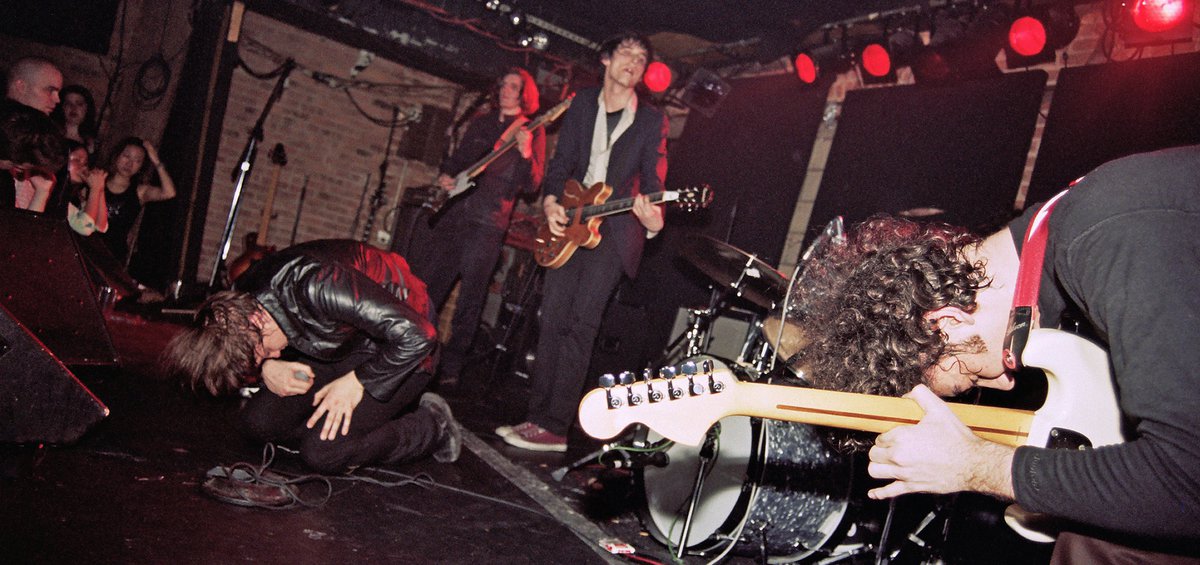 UK / 2022 / COLOR / DCP / 108' / ENGLISH
Ready to plunge into recent, iconic music history? Iconic because 'Meet Me in the Bathroom' digs up, exclusively through videos of that era, New York's Y2K rock scene – to this day, the last resurgence of rock music before hip hop took over as popular generational expression. From The Strokes to The Yeah Yeah Yeahs and from Interpol to LCD Soundsystem, plus all those who stemmed from grunge and brought punk and garage rock to life for the last time, this film, based on Lizzy Goodman's book, contains the necessary energy, mess, artistic transformation and melancholy. The exquisitely arbitrarily used 'It Was a Very Good Year' by the definitive New Yorker, Frank Sinatra, tells it all. I.D.
DIRECTORS: Dylan Southern, Will Lovelace
DoP: Jason Banker, Scott Crary
MUSIC: Zebedee Budworth
EDITORS: Andrew Cross, Sam Rice-Edwards
DYLAN SOUTHERN, WILL LOVELACE
Collaborator documentarists who have dealt extensively with the pop/rock scene of the last 30 years. Also directors of music videos for artists such as Bjork, The Arctic Monkeys and Franz Ferdinand. They have directed documentaries about LCD Soundsystem and Blur.
FILMOGRAPHY (SHARED)
2022 Meet Me in the Bathroom
2012 Shut Up and Play the Hits
2010 No Distance Left to Run