Amygdalià
"Amygdalià" is a tree that blooms in spring. It is also the word which has haunted the director since she first arrived in Greece. In what often resembles a postcard, people, places and things meet and break away as if in a dream. Fleeting performances, beaches, fields, almond trees and evzone soldiers form a personal visual language which explores the boundaries within and around us. In attendance of the cast and crew.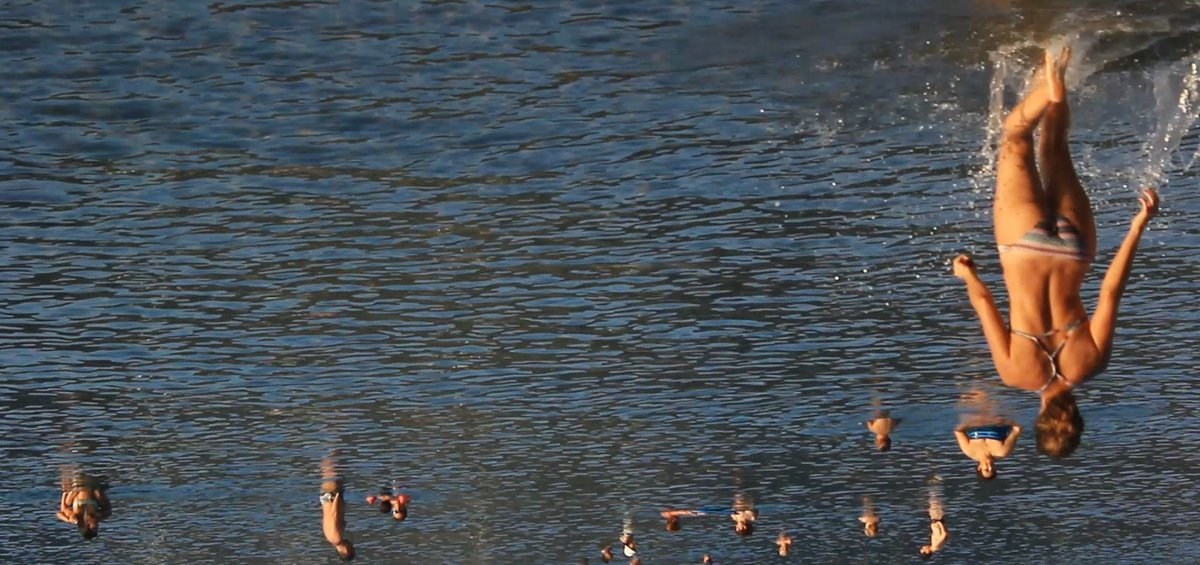 Greek short film «Portraits» (2019, 22') By Christos Pitharas screens before the feature.
GREECE | 2019 | COLOR | DCP | 80΄ | GREECE
Amygdaliá is a tree flowering just before Spring. It is also a word haunting the director as a child, when she first comes to Greece. In this place, reminiscing of a carte-postale, people, places and things come together and then dissolve just like in a dream.
Voices of women become mixed with each other as they try to invent a new language through sceneries and gestures, showing unexpected sides of the sense of being Greek and Foreign. Passing perfomances, beaches, fields and amygdalia trees create the alphabet of a personal language which explores the borders around and inside us.
DIRECTOR: Christina Phoebe
SCREENWRITER: Christina Phoebe
DoP: Christina Phoebe
EDITOR: Yiannis Laskaris
CHRISTINA PHOEBE
Christina Phoebe is a visual artist and filmmaker. She studied Fine Arts at the NYU. Her work has been shown at the 15th Biennale of Architecture in Venice, Flux Factory (NY), YNKB (Copenhagen), Le Magazine of Jeu De Paume (Paris) etc.

FILMOGRAPHY
2019 Amygdalià