As far as the Sea
Following serious accidents the patients being treated in the Physical Rehabilitation clinic of the KAT hospital in Athens, attempt to stand on their own two feet or at least regain their autonomy. Following their agonsing struggle the film considers one of the basic human dilemmas: Hope or Acceptance? In attendance of the cast and crew.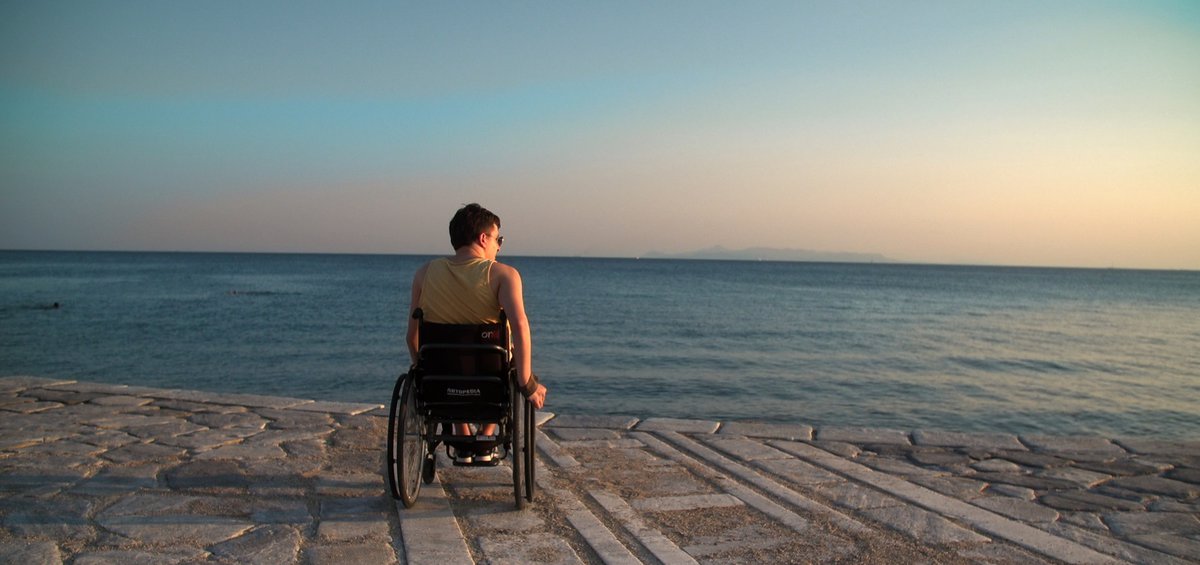 GREECE | 2019 | COLOR | DCP | 108΄ | GREEK
Patients hospitalized after serious accidents at the clinic of Physical Medicine and Rehabilitation of KAT Hospital try to stand again or reclaim their autonomy. Following their hard struggle the films explores one of the basic human dilemmas: hope or acceptance. 'Some years ago I was myself in a ward in KAT. It was one of the most intense and educational experiences I ever had. Hospitalization can teach us a lot. About ourselves and society'. With this in mind, Gastin returned, years later, to KAT with his camera. Without commentary or interviews, it offers the viewers an unusually insightful look to one of the greatest challenges of the human condition, a documentary as exciting as a fiction.
DIRECTOR: Marco Gastine
DoP: Yiannis Misouridis
MUSIC: Nikos Veliotis
EDITOR: Chronis Theoharis
MARCO GASTINE
Marco Gastine was born in Paris. He lives and works in Athens since 1978. As of 1984 he works in film as a director and producer. He has done mostly creative documentaries with social themes, such as 'Marseille, a Greek profile (2004) or 'Themis' (2008).

FILMOGRAPHY
2019 As far as the Sea
2008 Themis
2004 Marseilles, a Greek Profile
1994 Athens, In Search of the Lost City