BITCHIN': THE SOUND AND FURY OF RICK JAMES
A penetrative look into the wild and colourful life of the legendary musical idol, Rick James, the most punk of the funk, a man who influenced American culture like few have done. Never-before-seen archival footage and enlightening interviews capture the indiscernible highs as well as the painful lows of a historic career in a documentary that establishes with great care, the conditions under which this career started while at the same time investigating the tragic obsessions that defined it. Meanwhile, you'll find it hard to stay in your seat with "Mary Jane", "Superfreak" and many other hits playing throughout.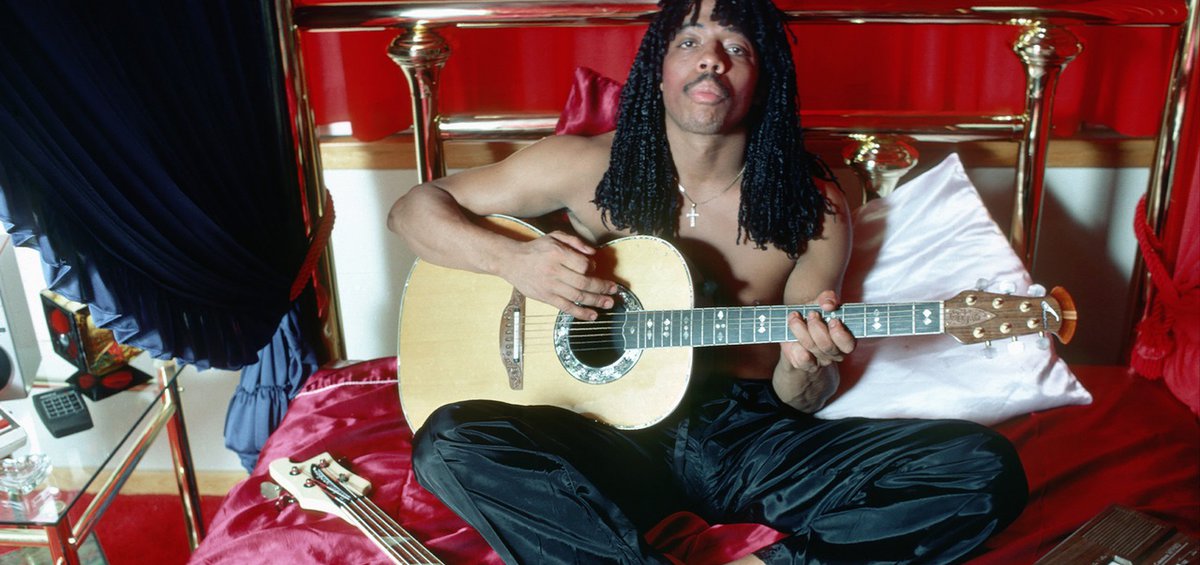 USA | 2021 | COLOR | DCP | 111' | ENGLISH
The rise and fall of Rick James. A black music legend who managed to crossover in the '80s with 'Super Freak', which would lead him for the first - and last – time to the Grammy Awards. Until then he had gone through a lot: prison to avoid military service and continuous failures to achieve fame, till he found his way to Motown in 1978. But ever since the '80s, the years of his fame, crack cocaine, his quick temper and another three-year jail sentence, deprived the music scene, extremely prematurely, of an electrified, 'punk' prince of funk, who could offer much more. Rhythmical narration of an era and objective placement of an underappreciated, important figure of black music. I.D.
DIRECTOR: Sacha Jenkins
SCREENWRITERS: Sacha Jenkins, Steve Rivo, Jason Pollard
DoP: Hans Charles, Bryan Donnell, Antonio Rossi
MUSIC: Ali Shaheed Muhammad, Adrian Younge
EDITOR: Jason Pollard
SACHA JENKINS
American producer, musician, and chronicler among others, of hip-hop culture. He was born in Pennsylvania in 1971. From a very young age he founded fanzines, magazines and then documentaries for television and cinema. He has also co-written a series of books on music and the intercultural tensions of the industry.
FILMOGRAPHY
2021 Bitchin': The Sound and Fury of Rick James
2018 Word Is Bond
2017 Burn Motherfucker, Burn!
2015 Fresh Dressed