BUDDY GUY: THE BLUES CHASE THE BLUES AWAY
From the cotton plantations in Louisiana to the first appearances with Muddy Waters, Howlin' Wolf and Otis Rush and from the nine Grammy awards to the now legendary performance at the White House at the side of Barack Obama, this documentary constitutes a precious timeline of the elusive career and adventurous life of one of the greatest Chicago blues artists, Buddy Guy. Eric Clapton, Keith Richards, Carlos Santana, John Mayer, Stevie Ray Vaughan and many more pay tribute to the legend who mastered the art of playing guitar like no other.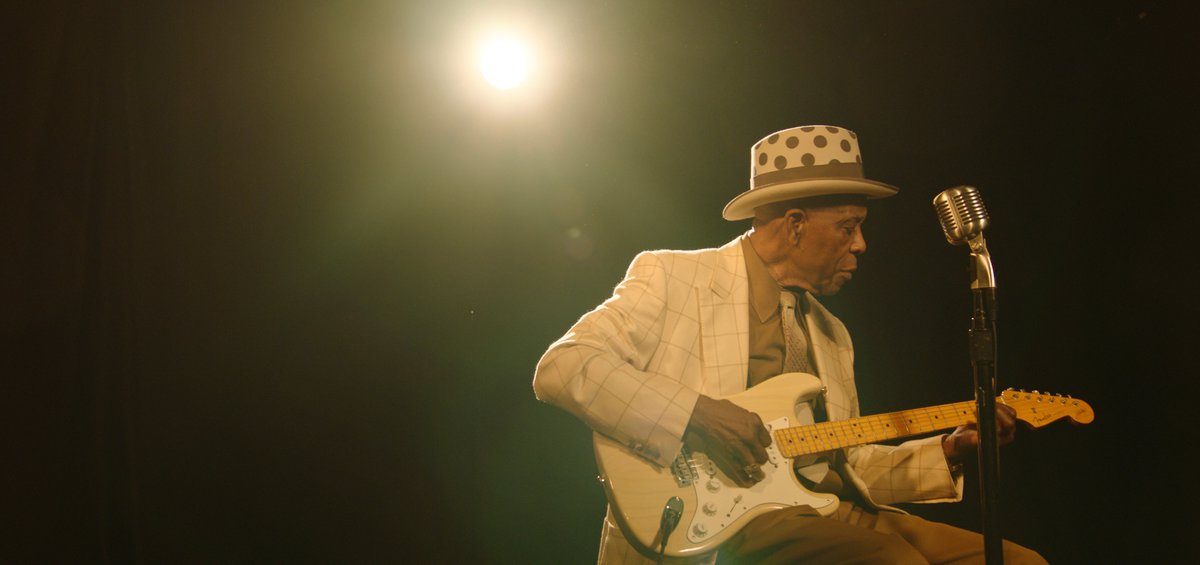 USA | 2021 | COLOR | DCP | 83' | ENGLISH
Buddy Guy was born in an area where people picked cotton in order to survive. As a child he lived through the labour and the unending pain of ages. This equals Blues. He happened to be, for 85 years, the most influential amongst (mainly) British guitarist who turned blues into commercial music during the '60s and the '70s. What is more, he happened to be a human bridge connecting the era of cotton fields and Chicago Blues with the moment that the Blues entered the White House – himself the ambassador. Soaked in feeling, cries and the distinctive Blues sound, this documentary takes us on a journey through the most soulful rhapsodic music of the 20th century, speaks with its famous followers, and assures us that 'blues can take grieve away'. I.D.
DIRECTORS: Devin Chanda, Matt Mitchener, Charles Todd
DoP: Keith Walker
EDITOR: Matt Mitchener
DEVIN CHANDA, MATT MITCHENER, CHARLES TODD
American creative troika, writing, directing, producing and editing (Mitchener). Todd and Mitchener in particular have created several short and feature documentaries as well as music videos, focused on American black artists.
FILMOGRAPHY (SHARED)
2021 Buddy Guy: The Blues Chase the Blues Away