SUMMER OF SOUL (...OR, WHEN THE REVOLUTION COULD NOT BE TELEVISED)
In the summer of '69, at the "Harlem Cultural Festival", three hundred thousand people saw live performances by B.B. King, Mahalia Jackson, Sly and the Family Stone, Stevie Wonder, Nina Simone and dozens of others. For half a century "Summer of Soul '' was shockingly forgotten until now. Thanks to Questlove of The Roots it finally reemerges in an amazing documentary overflowing with rhythm and emotion, a film about a summer that saw "the death of niggers and the birth of black people" in one of the best concert films of all time. Winner of the Grand Jury Prize and the Audience Award at the Sundance Film Festival.
 Introduction by G-Poly Giorgos Polychroniou, radio producer.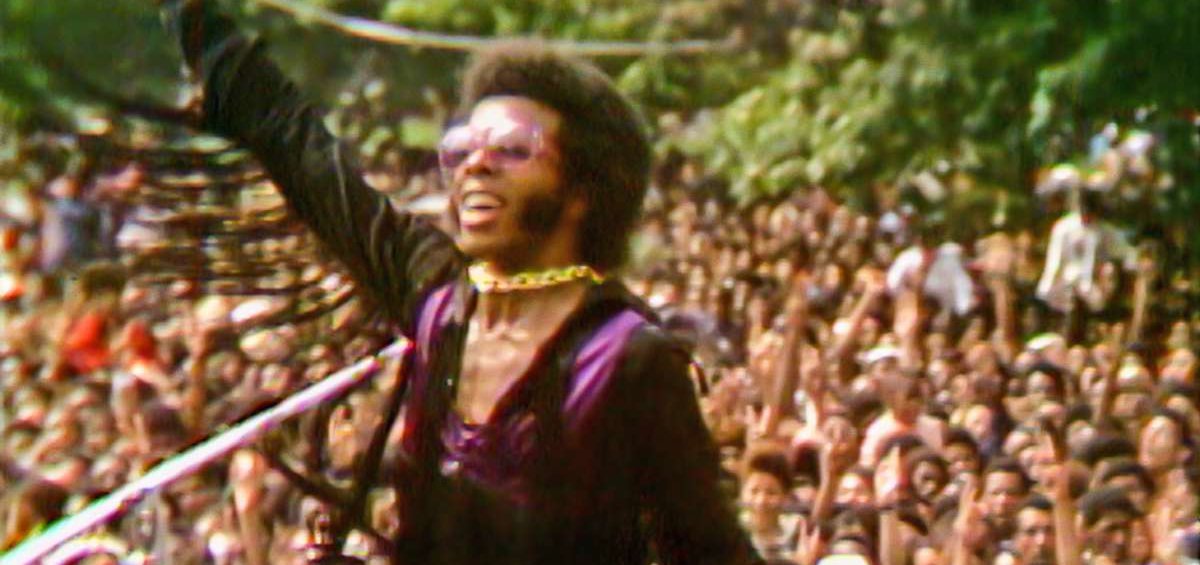 USA | 2021 | COLOR | DCP | 118' | ENGLISH
Lost for half a century (!) but not forgotten. The Harlem Cultural Festival took place in the summer of 1969. It comprised of 6 free concerts and before an audience of a total of 300.000 people stood legends such as B.B. King, Mahalia Jackson, Sly and the Family Stone, Stevie Wonder, Nina Simone and many more. Yes, Woodstock also took place in 1969, as well as the Rolling Stones historic USA tour (that resulted in 'Gimme Shelter') but no one heard again of the Summer of Soul. For 50 years.
An amazing documentary for the summer that 'the negroes died and the blacks were born' suggests the reason why, moving you and filling you with rhythm. Grand Jury Prize and Audience Award at Sundance I.D.
DIRECTOR: Ahmir "Questlove" Thompson
DoP: Shawn Peters
EDITOR: Joshua L. Pearson
AHMER "QUESTLOVE" THOMPSON
American musician, dj, journalist, author and director, born in 1971. He studied in Philadelphia, he founded the Roots, he has written four books and teaches, among other activities, at the University of New York. This is his directing debut.
FILMOGRAPHY
2021 Summer of Soul (...Or, When the Revolution Could Not Be Televised)