CENSOR
In Thatcherian England, a female horror film censor has become accustomed to cutting brutal scenes with mostly female victims. One film, however, will remind her of the events surrounding her sister's disappearance, and her repressed memories will return to leave the final cut of her life uncensored. The surprise horror we have been waiting for, for ages, with earnest devotion to the 80s and made by women who undermine the male gaze, constantly moving between the boundaries of what is entertaining and what is disturbing, leading to one of the most brilliant plot twists of the genre in recent years.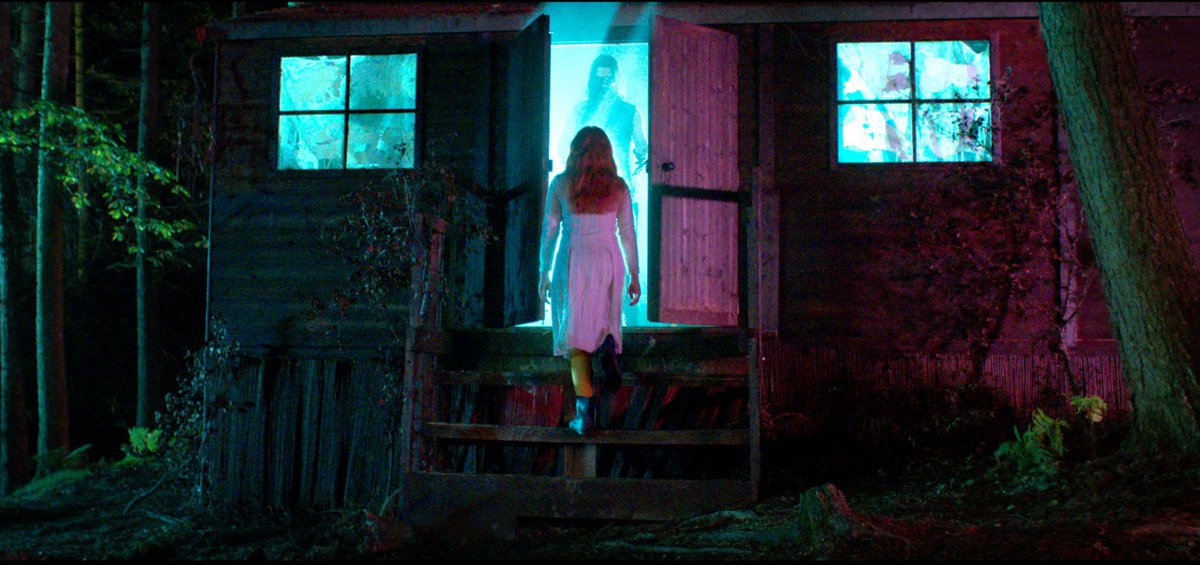 UK | 2021 | COLOR | DCP | 84' | ENGLISH
England, 1980s. Thatcher and video nasties reign in TV and invisible videoclub counters. A time when censorship still mattered. Enid, a censor of horror nasties, is faced daily with hundreds of images of cruelty, most of which towards females. A film though will remind her the detailed circumstances of her sister's disappearance. "Censoring" her repressed memories can no longer save the final cut of her life. Delightful brit-horror, pretty much of female authorship (writing, directing, acting, producing, photography, music and production design) that next to its 'midnight' euphoria places the relationship between censorship editing and the therapeutic editing of one's troublesome memories. I.D.
DIRECTOR: Prano Bailey-Bond
SCREENWRITERS: Prano Bailey-Bond, Anthony Fletcher
DoP: Annika Summerson
MUSIC: Emilie Levienaise-Farrouch
EDITOR: Mark Towns
PRINCIPAL CAST: Niamh Algar, Nicholas Burns, Vincent Franklin, Sophia La Porta, Adrian Schiller, Michael Smiley
PRANO BAILEY-BOND
Director and screenwriter, who worked extensively as an editor. She studied at London College of Printing and initially worked in music videos and shorts. This is her feature debut and was presented in Sundance Film Festival.
FILMOGRAPHY
2021 Censor