PRISONERS OF THE GHOSTLAND

In a post-apocalyptic universe, Nicolas Cage, in his leather clad outfit, must save the captured daughter (Sofia Boutella) of a corrupt governor before the bombs attached to his testicles go off. The first English-speaking film for Sono, a Japanese debut for Cage, destiny finally brings together the two savages of cinema who see eye to eye, and all that ensues is nothing but a Sergio-Leone-like wet dream the artform has about itself, alternatively it is the ultimate coming together of samurai and western films. If "Mandy" was the starter, you might as well get ready for the main course.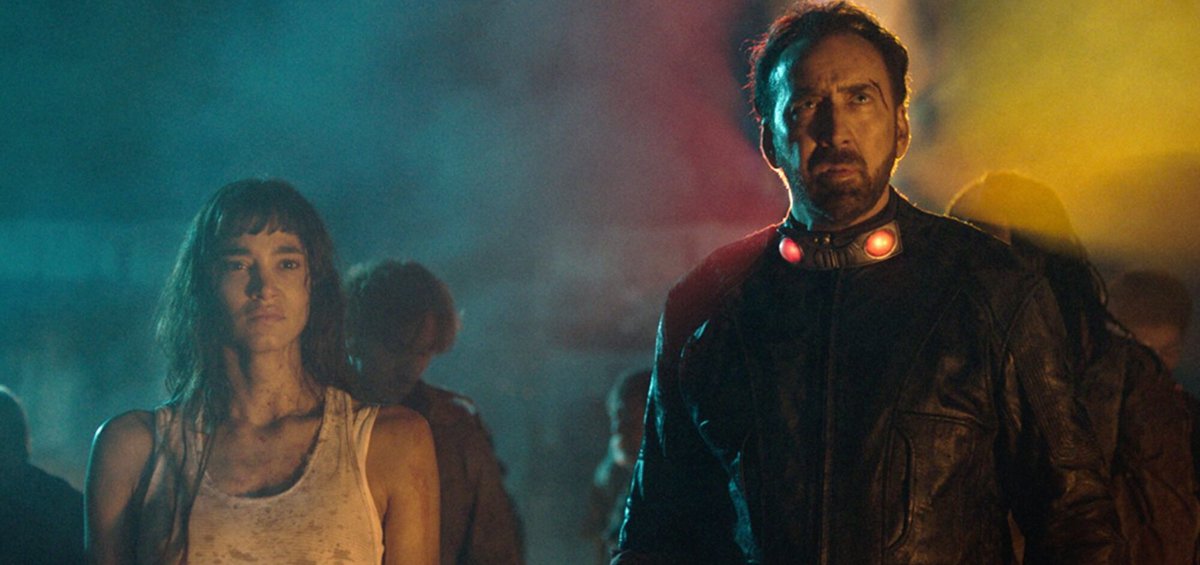 USA | 2021 | COLOR | DCP | 100' | ENGLISH
An instant cult with serious side-effects and even more serious fun. The fact that Nicholas Cage, wearing a black leather jacket, bearing one arm and one testicle, has to save the daughter of a corrupt Governor, who is held prisoner in a supernatural world, before the first half of the film is just the excuse.
The collaboration of legendary Sion Sono with the most fearless mainstream star ever, combines western and wuxia, Gilliam and Leone, "Mad Max" and "Metropolis" and Noah-Huston of Polanski's "Chinatown". If this is not a cinematic Morriconesque wet dream, then a samurai sword battle accompanied with Time in a Bottle by Jim Croce could convince the most demanding viewers. I.D.
DIRECTOR: Sion Sono
SCREENWRITERS: Aaron Hendry, Reza Sixo Safai
DoP: Sôhei Tanikawa
MUSIC: Joseph Trapanese
EDITOR: Taylor Levy
PRINCIPAL CAST: Nicolas Cage, Sofia Boutella, Nick Cassavetes, Bill Moseley, Yuzuka Nakaya, Tak Sakaguchi
SION SONO
Japanese film-maker, author and poet, born in 1961. Ever since he was a student he made films on Super-8. Despite being admitted to Berkeley he chose to learn from b-movies and porn. A festival favourite, he has received prizes at Berlin, Karlovy Vary and Toronto.
FILMOGRAPHY ( SELECTED)
2021 Prisoners of the Ghostland
2019 The Forest of Love
2016 Antiporno
2010 Cold Fish
2008 Love Exposure
2007Exte
2005 Strange Circus
2005 Noriko's Dinner Table
2001 Suicide Club