THE SADNESS / KŪ BĒI
A couple try to reconnect in the midst of chaos caused by a pandemic in the city, as a mysterious virus turns people into sadistic beasts with invincible libidos, capable of the most unimaginable violence. A pandemic horror from Taiwan presented as a profane extravaganza of outrageous outbursts full of pure misanthropic carnage, ruthless zombies and nihilistic satire, tailor-made for macabre giggles in the dark. The grindhouse blood diamond of the year marks the end of politeness and order and the beginning of "The Sadness".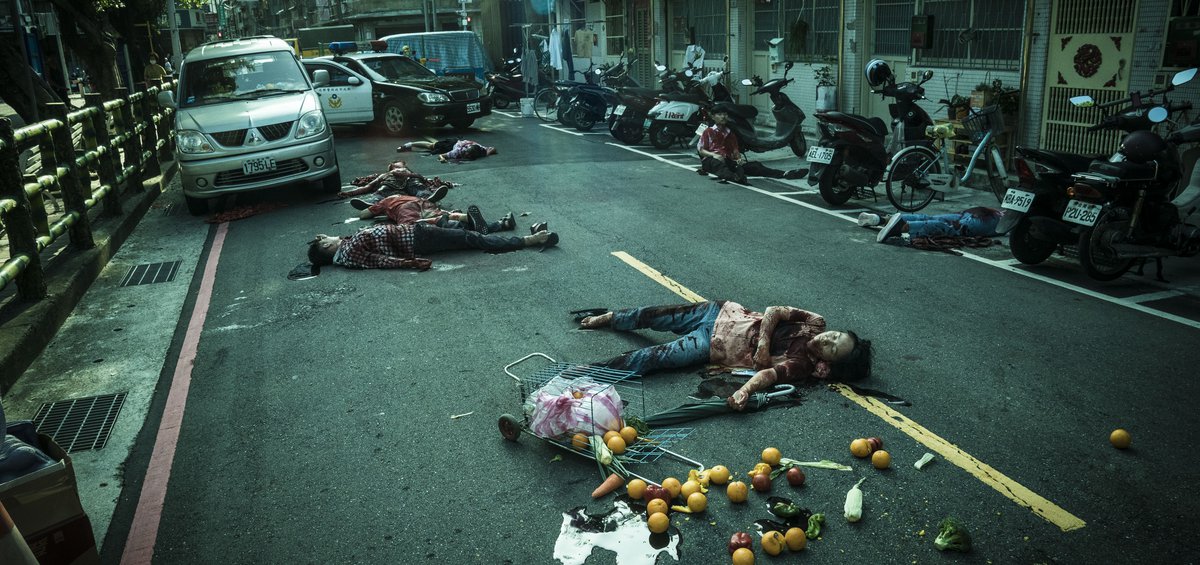 TAIWAN | 2021 | COLOR | DCP | 99' | MANDARIN, HOKKIEN
A harmless flu virus 'that hasn't caused one single death' mutates into some kind of rabies turning humans into zombie-like sadistic beasts of overpowering libido, capable for the most unbelievable violence. What follows – you've been warned – is a relentless splatter which barely camouflages the obvious, not at all subtle and proper-like but wonderful critique on humankind.
"Sadness" is everywhere, nihilism is fierce, the pandemic resonance seismic. It's a shame that the people this film is mostly about won't be able to endure it. Be that as it may, Rob Jabbaz turned the norm of our massive navel-gazing psychosis into sacrilegious horror, anti-patriarchal satire and nihilistic orgy. A documentary. I.D.
DIRECTOR: Rob Jabbaz
SCREENWRITER: Rob Jabbaz
DoP: Jie-Li Bai
MUSIC: Tzechar
EDITOR: Rob Jabbaz
PRINCIPAL CAST: Regina Lei, Berant Zhu, Ying-Ru Chen, Tzu-Chiang Wang, Lue-Keng Huang, Wei-Hua Lan, Ralf Chiu, Chi-Min Chou
ROB JABBAZ
Canadian director, self-taught in animation – having directed several short films in the genre. He works in Taiwan, where his feature fiction debut takes place.
FILMOGRAPHY
2021 The Sadness