LAST NIGHT IN SOHO

A young country girl hoping to become a fashion designer in London, finds herself mysteriously traveling back in time to the swinging 60s, spying on the frenzied days and nights of an aspiring singer (Anya Taylor-Joy of "The Queen's Gambit"). Soon, however, her journey back and forward in time starts to become dark and threatening. The most anticipated horror film of the year, by the virtuoso British director of "Shaun of the Dead" and "Baby Driver", is a spectacular psychological thriller, something between Roman Polanski's "Aversion" and Dario Argento's "Suspiria", gradually transforming an exciting mystery into a Grand Guignol nightmare.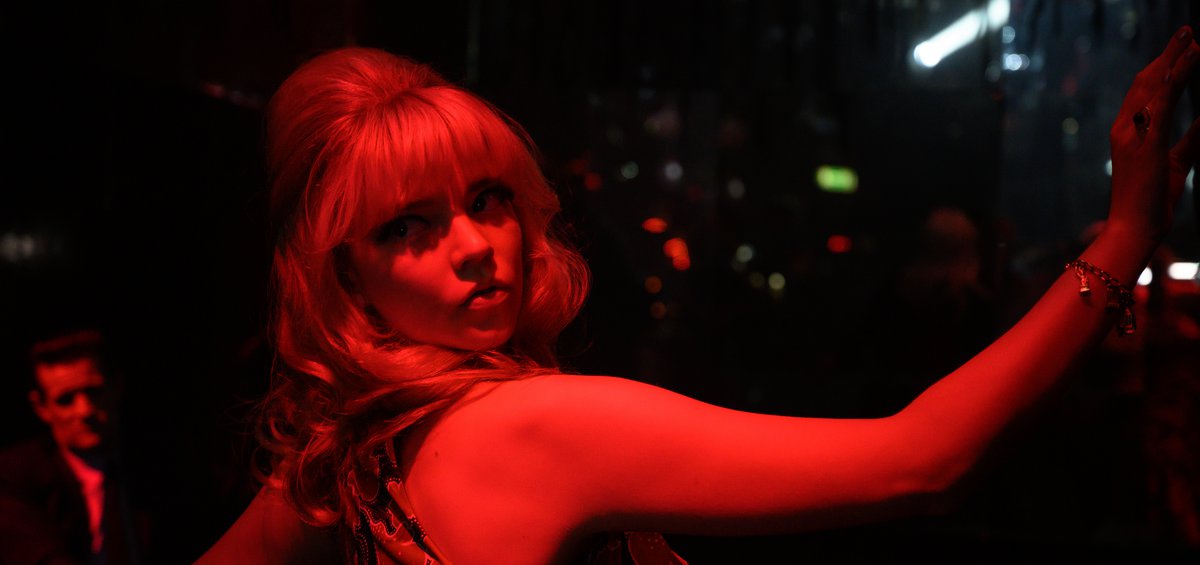 UK | 2021 | COLOR | DCP | 116' | ENGLISH
Small-town dweller Eloise comes to London aspiring to be a fashion designer. She is mysteriously transferred to 1966, trapped in the body of a famous singer. The past and the present in a maze of appearances and reality with destructive consequences.
Edgar Wright sneaks into the infamous London Soho, moves from the comical tone of his previous films
and gives us a paranoid cinephile thriller reminiscent of Polanski's 'Repulsion', Schlesinger's 'Darling' and – mainly – the pure styling of Dario Argento's gialli. Thomasin McKcenzie transforms into Anya Taylor-Joy, the dazzling set design brings swinging London to life, Diana Rigg and Terence Stamp seal the deal of authenticity, and the horror ending will make you wonder if you 're gonna be able to sleep. P.G.

DIRECTOR: Edgar Wright
SCREENWRITERS: Edgar Wright, Krysty Wilson-Cairns
DoP: Chung-hoon Chung
MUSIC: Steven Prince
EDITOR: Paul Machliss
PRINCIPAL CAST: Thomasin McKenzie, Anya Taylor-Joy, Matt Smith, Diana Rigg, Rita Tushingham, Terrence
Stamp

EDGAR WRIGHT
English director born in 1974. He studied Audiovisual Design at Bournemouth University. He has directed short films, music videos and also for television, while his feature debut was in 1995, to be followed ten years after by the now classic "Shaun of the Dead".

FILMOGRAPHY
2021 Last Night in Soho
2017 Baby Driver
2013 The World's End
2010 Scott Pilgrim vs. the World
2007 Hot Fuzz
2004 Shaun of the Dead
1995 A Fistful of Fingers