Salto
A stranger jumps off a train and ends up in a small village. He maintains that he has been there before, however none of the villagers appear to remember him. His eccentric presence will upset the balance of the whole community. Zbigniew Cybulski, a.k.a the Polish James Dean, is the divine hero and attractive con man in this mysterious, sexy and eccentric attempt to delve into the innermost aspects of the human soul.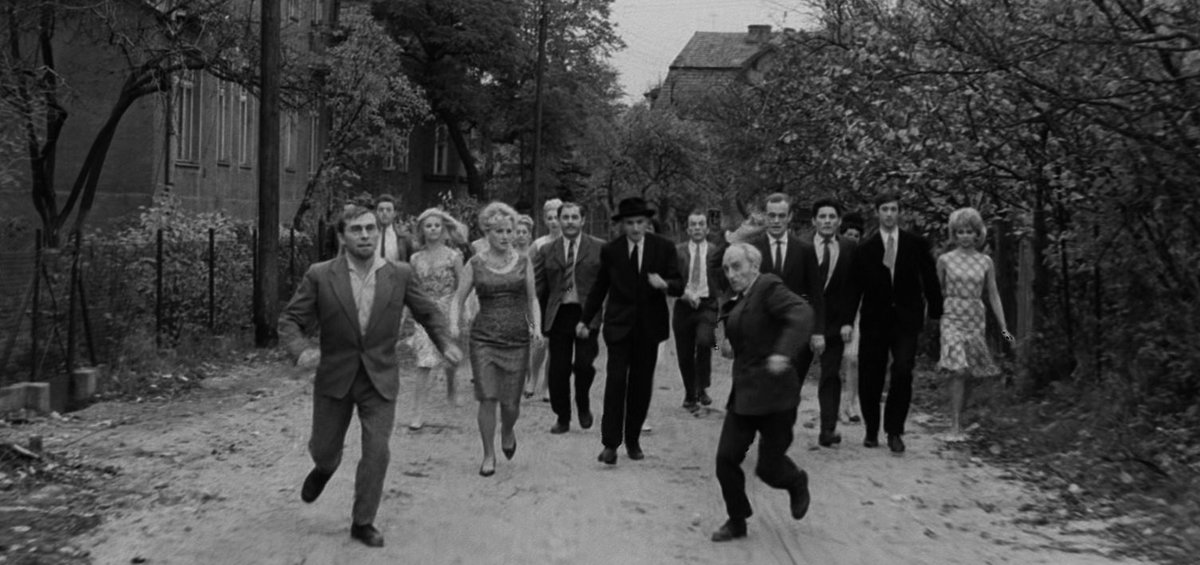 POLAND | 1965 | B&W | DCP | 104' | POLISH
A young man wearing sunglasses and a leather jacket jumps out of a moving train and ends up in an unknown village. Although he claims that he has been there again during the war, none of the locals remember him. His eccentricity however will disturb the balance of the community, while unanswered questions will rise about what is really going on in the ghost-town.
Zbigniew Cybulski, the exceptional star of «Ashes and Diamonds», known as the «Polish James Dean», is the heretical Messiah and the charming crook of an intriguing, dark and surrealistic exploration of the deepest aspects of human soul and at the same time an allegorical documentation of the open wounds of post-war Poland. K.Th.
DIRECTOR: Tadeusz Konwicki
SCREENWRITER: Tadeusz Konwicki
DoP: Kurt Weber
MUSIC: Wojciech Kilar
EDITOR: Irena Chorynska, Jadwiga Jakubowska
PRINCIPAL CAST: Zbigniew Cybulski, Marta Lipinska, Andrzej Lapicki, Gustaw Holoubek, Wlodzimierz Borunski, Jerzy Block
TADEUSZ KONWICKI
Born in 1926, writer/director Konwicki is a distinguished member of the Polish Film School. Member of the Polish United Workers'Party, he was also a published author while his acclaimed films, among others, are The Last Day of Summer (1958) and Salto (1965).
FILMOGRAPHY (SELECTED)
1989 A Tale of Adam Mickiewicz's 'Forefathers' Eve'
1982 Valley of the Issa
1972 How Far, How Near
1965 Salto
1961 All Soul's Day
1958 The Last Day of Summer