Eroica
Andrzej Munk, who met an untimely death, returned to Poland during World War II, at the pinnacle of his career, to offer up a harsh and timeless comment on the notions of heroism and patriotism. The film begins with the story of a young soldier of fortune who becomes entangled in a military operation of the Polish resistance with both farcical and tragic outcomes while in the second part of the story we are shown a Nazi concentration camp from where a soldier has failed to escape at the same time that his inmates believe he has succeeded in doing so.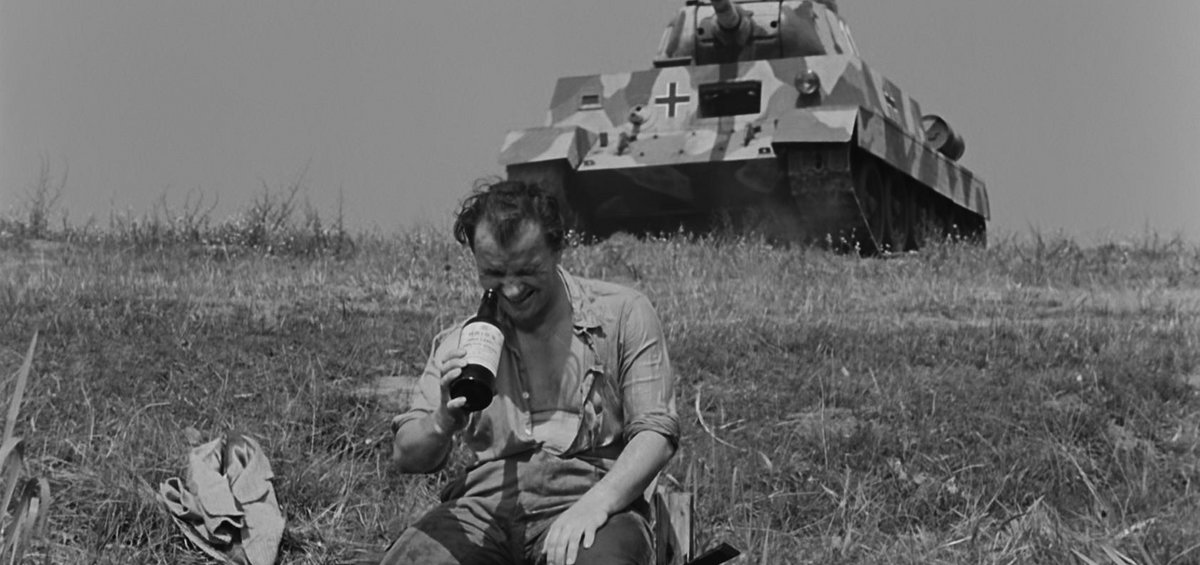 POLAND | 1958 | B&W | DCP | 87' | POLISH, GERMAN
The tragically lost Munk, in his greatest achievement, borrows the title of Beethoven's symphony No. 3 and returns to WWII Poland to deliver a sharp and timely comment on heroism, patriotism and national myths.
Divided in two parts, the film begins with the story of an opportunist black-market salesman who gets unwillingly involved in a military operation of the resistance, while the second part takes place in German camp with Polish prisoners of war, where there are rumors that one soldier managed to escape. The supposed fugitive's prolonged absence enhances this belief among the prisoners and at the same time nurtures their high morale, but eventually the truth is a far cry from the heroic narrative they believe in. K.Th.
DIRECTOR: Andrzej Munk
SCREENWRITER: Jerzy Stefan Stawinski
DoP: Jerzy Wójcik
MUSIC: Jan Krenz
EDITOR: Miroslawa Garlicka, Jadwiga Zajicek
PRINCIPAL CAST: Edward Dziewonski, Barbara Polomska, Ignacy Machowski, Leon Niemczyk, Kazimierz Opalinski, Zofia Czerwinska
ANDRJEI MUNK
Polish film director/screenwriter, one of the most influential artists of the post-Stalinist period in Poland. Man on the Tracks and Eroica are considered milestones of the '50s, while Passenger is the unfinished masterpiece, returning from the shooting of which Munk tragically lost his life in a car accident.
FILMOGRAPHY (SELECTED)
1963 Passenger
1960 Bad Luck
1958 Eroica
1957 Man on the Tracks