The Constant Factor
An idealist young man dreams of climbing the Himalayas to finish what his father died trying to do. At the same time he has to deal with his mother's incurable illness and the corrupt environment at his work. One of the most significant representatives of Polish cinema, Zanussi contemplates the moral challenges which arise in an ideologically unstable world. Winner of the Jury Prize at the Cannes Film Festival.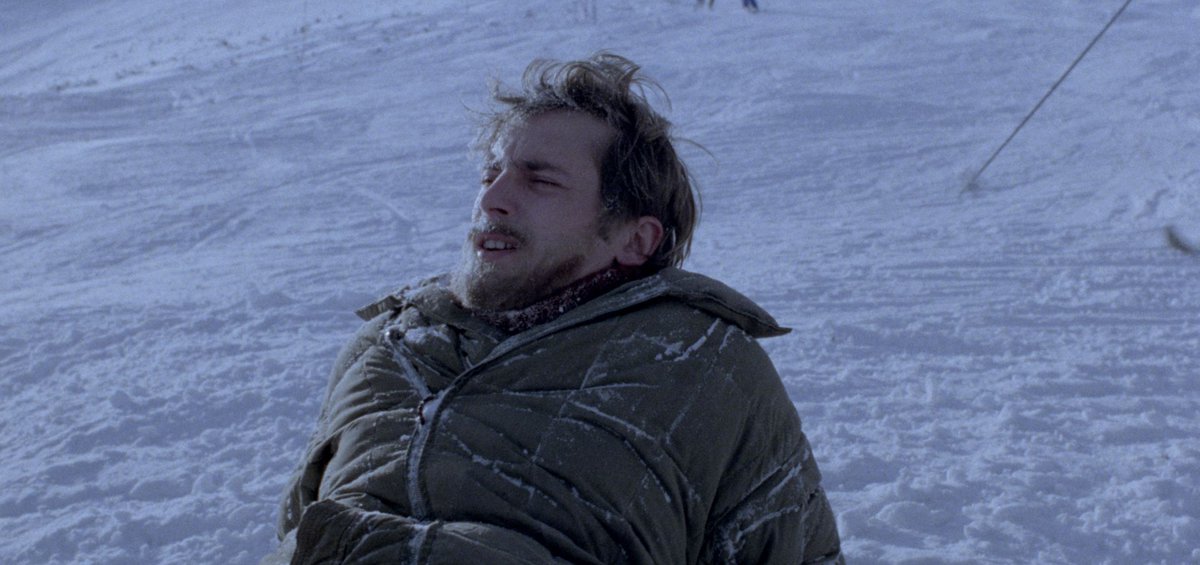 POLAND | 1980 | COLOR | 35MM | 88' | POLISH, ENGLISH
22-year-old Witold dreams of climbing Himalaya, where his father died tragically ten years ago. When he completes his military service, he finds a job that gives him the opportunity to travel around the globe, however his moral integrity proves to be annoyingly incompatible with a corrupted regime society. At the same time, he has to deal with his mother's incurable disease.
Zanussi seeks the constant of a young idealist's life among the certainty of death, the functional relativity of morality and the structural rivalry that characterizes fate and free will. With his filmography invariably influenced by physics and philosophy, the eminent Polish filmmaker reflects with poetic pessimism on the pain of compromise – or resisting it. Jury Prize at the Cannes Film Festival. N.S.
DIRECTOR: Krzysztof Zanussi
SCREENWRITER: Krzysztof Zanussi
DoP: Slawomir Idziak
MUSIC: Wojciech Kilar
EDITOR: Urszula Sliwinska
PRINCIPAL CAST: Witold Pyrkosz, Cezary Morawski, Ewa Lejczak, Malgorzata Zajaczkowska, Zofia Mrozowska, Jan Jurewicz, Marek Litewka, Juliusz Machulski, Jacek Strzemzalski, Tadeusz Bradecki
KRZYSZTOF ZANUSSI
Born in 1939, Polish Krzysztof Zanussi is a legendary film and theatre director, producer and screenwriter. He is a professor of European film at the European Graduate School in Saas-Fee, Switzerland where he conducts a summer workshop. He is also a professor at the Silesian University in Katowice.
FILMOGRAPHY (SELECTED)
2001 Suplement
1996 At Full Gallop
1985 Power of Evil
1980 The Constant Factor
1978 Spirala
1977 Camouflage