Walkover
One of the most radical and refreshing films of post-war Poland, the second feature-length directorial attempt of the great Skolimowski ("The Shout") is a melancholic farewell to the carefree feeling of youth and at the same time captures the portrait of a whole generation through the story of an amateur young boxer having to face the world around him as well as himself.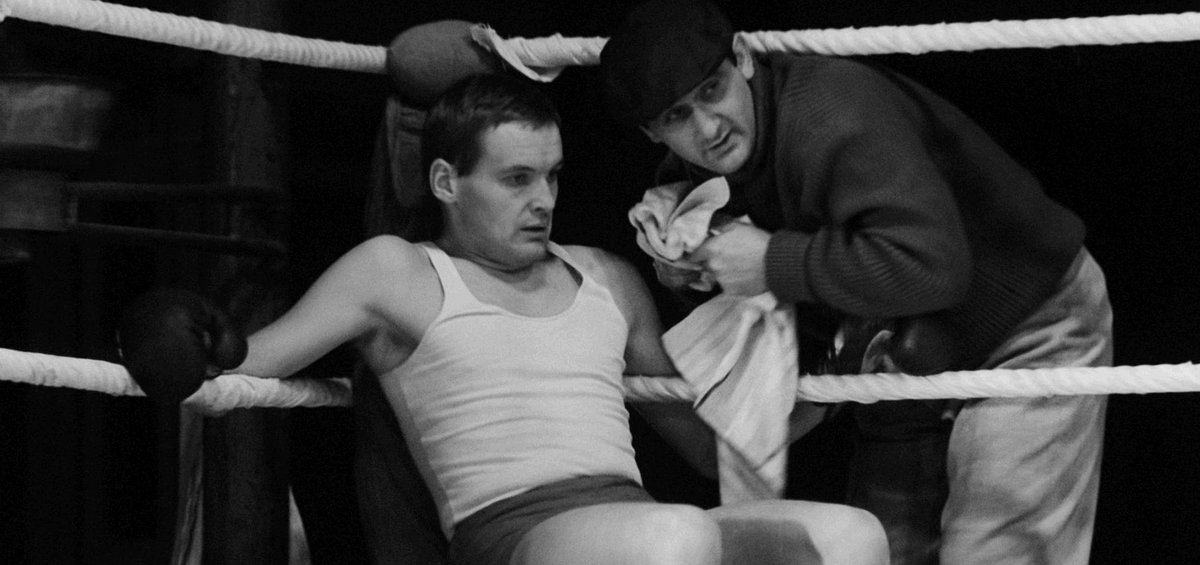 POLAND | 1965 | B&W | DCP | 77' | POLISH
Even though he had just began making feature films (this one was actually screened at Cannes along with «Identification Marks: None»), Jerzy Skolimowski's «Walkover» showed admirable self-confidence, bold directorial perception and at the same time a willingness to combine personal experiences with youthful anxieties, which led to a modern and groundbreaking cinema, unprecedented in Polish film history.
Through the existential and emotional dilemmas of a young amateur boxer, who moves from one fight to the other in order to make a living, he draws not only the picture of an uncertain antihero but also that of a whole generation which struggled to find meaning and destination in a melancholic postwar reality. L.K.
DIRECTOR: Jerzy Skolimowski
SCREENWRITER: Jerzy Skolimowski
DoP: Antoni Nurzynski
MUSIC: Andrzej Trzaskowski
EDITORS: Alina Faflik, Jerzy Skolimowski
PRINCIPAL CAST: Jerzy Skolimowski, Aleksandra Zawieruszanka, Andrzej Herder, Krzysztof Chamiec
JERZY SKOLIMOWSKI
Skolimowski, 80, a major Polish writer/ director/actor, has directed 18 films since Walkover, his feature début. In 1967 he was awarded the Golden Bear for his film Le Départ.. A multiple Cannes nominee and winner of the Grand Jury Prize with the Shout.
FILMOGRAPHY (SELECTED)
2015 11 Minutes
2008 Four Nights with Anna
1982 Moonlighting
1978 The Shout
1970 Deep End
1967 Le Départ
1965 Walkover