The Hourglass Sanatorium
Hallucinogenic cinema the types of which are rarely recreated these days by the director of the marvellous "The Saragossa Manuscript". This paradoxical and totally abstract film breaks every rule of conventional narration as it becomes an unruly journey to the land of memory, dreams and the subconscious. Winner of the Jury Prize at the Cannes Film Festival.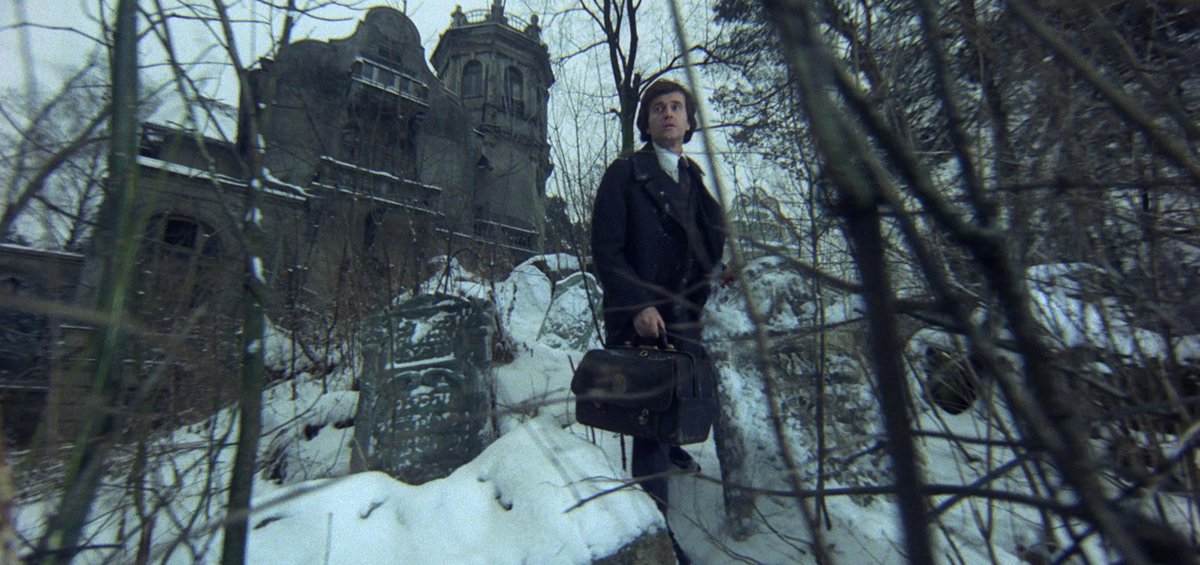 POLAND | 1973 | COLOR | DCP | 124' | POLISH, HEBREW, LATIN
Having successfuly transferred into film the complex novel «The Manuscript Found in Saragossa», Has decided to surpass his previous feat with one of the most expensive and unusual productions in Polish film history.
Based on stories by Bruno Schulz, who was killed by Germans during World War II, this completely abstract film violates all sense of traditional narration, becoming a wild journey into the world of memory, dreams and subconscious. A man's visit to a half-deserted sanatorium, where his father is supposed to be hospitalized, triggers a surreal, intimate journey back in time, which unfolds on screen as a weird audiovisual mosaic, through incredible scenes. Winner of the Jury Prize at the 1973 Cannes Festival. L.K.
DIRECTOR: Wojciech Has
SCREENWRITERS: Wojciech Has
DoP: Witold Sobocinski
MUSIC: Jerzy Maksymiuk
EDITOR: Janina Niedzwiecka
PRINCIPAL CAST: Jan Nowicki, Tadeusz Kondrat, Mieczysław Voit, Halina Kowalska, Gustaw Holoubek
WOJCIECH HAS
Has was a Polish writer/producer/director. After the war he studied at the reconstituted Academy of Fine Arts in Kraków. In 1946, Has began producing educational and documentary films and in the 1950s moved on to work at Poland's premier filmmaking academy, in Lódź.
FILMOGRAPHY (SELECTED)
1988 The Tribulations of Balthazar Kober
1973 The Hourglass Sanatorium
1968 The Doll
1965 The Saragossa Manuscript
1963 How to be Loved
1958 Farewells