A Foolish Love
A student becomes sexually obsessed with a woman who lives across the road and whom he spies on through a telescope. The Athenian summer, the youth culture of the 80s, a city built on undisclosed passions, love as part of the journey to self-discovery in a landmark of a film and Greek cinema fetish. An honorary screening in attendance of the cast and crew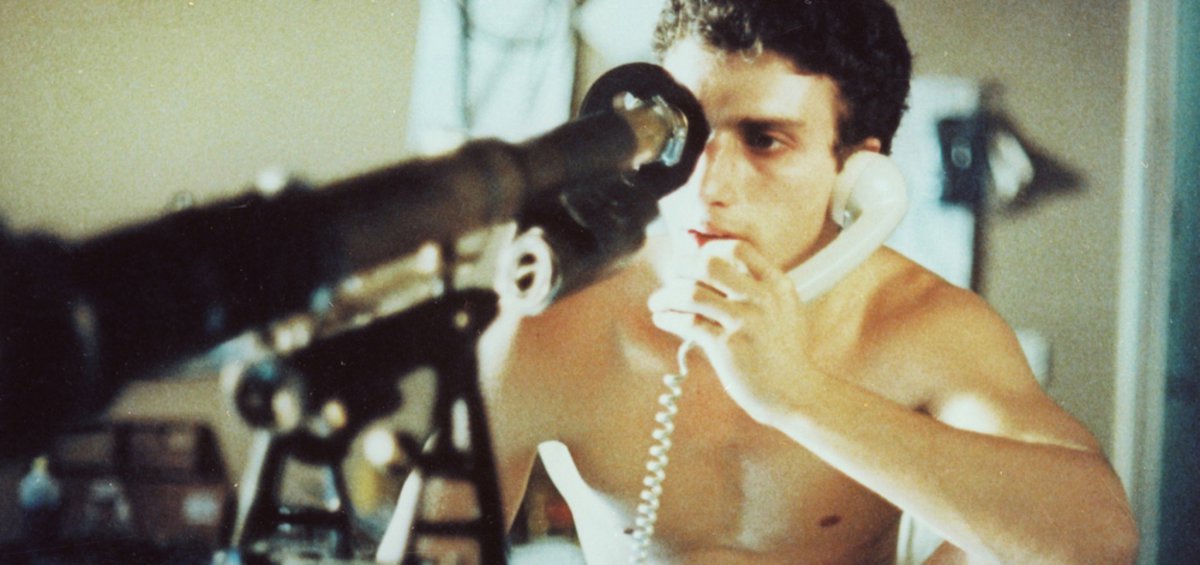 GREECE | 1981 | COLOR | Digital File | 106' | GREEK
A lonely student develops an erotic obsession with an unknown married woman, who lives in the apartment across the street. As their contact gradually moves from the telescope to the telephone, before hitting a wall due to the unbridgeable gap between them, Giorgos Panousopoulos sneaks into the reality of '80s Athens in the same voyeuristic manner as his protagonist.
One of the best and most universal Greek films, «A Foolish Love» is a reflection on the ways the urban landscape blocks desire, substituting it with the voyeuristic pleasure of seeing. Aris Retsos and Betty Livanou are exceptional in their respective roles, which are considered to be among the best of their careers. N.S.
Simultaneous interpreting to the Greek Sign Language. Greek subtitles.
DIRECTOR: Giorgos Panousopoulos
SCREENWRITERS: Filippos Drakontaedis, Giorgos Panousopoulos, Petros Tatsopoulos
DoP: Aris Stavrou
MUSIC: Stavros Logarides, Manolis Logiadis
EDITOR: Giorgos Panousopoulos
PRINCIPAL CAST: Aris Retsos, Betty Livanou, Dora Volanaki, Dimitris Poulikakos, Themis Manesis, Sofia Aliberti, Konstantinos Tzoumas, Giorgos Siskos