Love Me Not?
With a euphoric ode to desire and the rejuvenating properties of sex, Giorgos Panousopoulos presented Greek cinema with one of his most sensual creations. The film boasts an enviable cast, great direction, summer sunshine, stories told with humour and sensuality and a sweet soundtrack by "Heimerinoi Kolymvites". The film was nominated for the Golden Lion award at the Venice Film Festival. In attendance of the cast and crew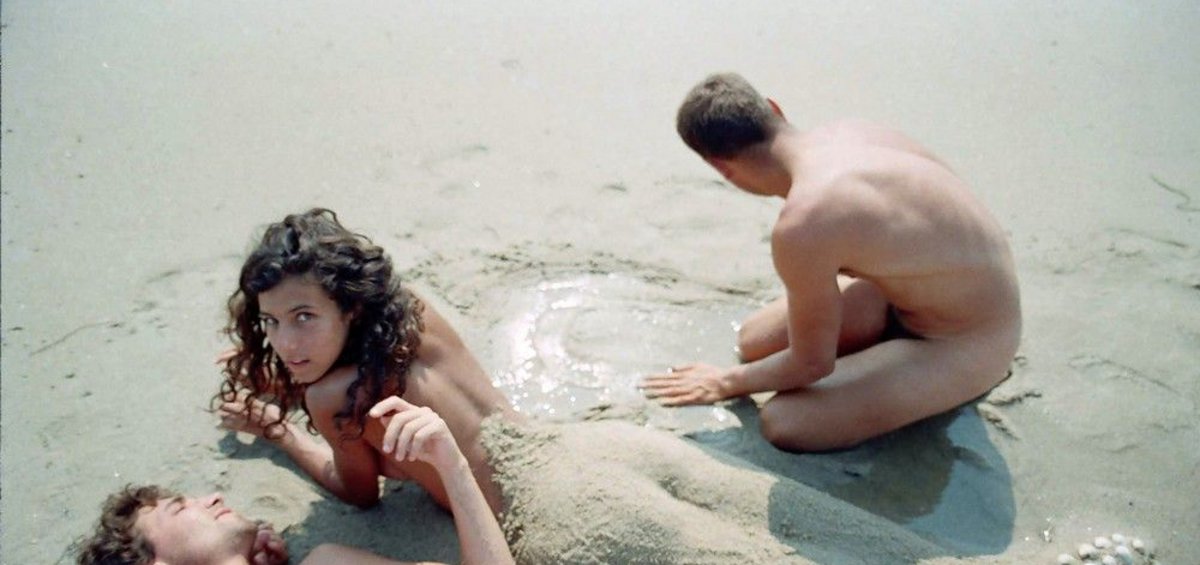 GREECE | 1988 | COLOR | 35MM | 102' | GREEK
In his effort to see his beautiful neighbour naked, a 50-year-old man falls off his balcony and gets killed. Right before he draws his last breath, the erotic memories of a life filled with pleasure flash by, inspiring the spicy little stories that make up this beautiful film.
With this euphoric and playful hymn to non-negotiable desire, the revitalizing power of sex and unapologizing pleasure, Giorgos Panousopoulos offers Greek cinema one of his most erotic and stimulating creations. Enviable cast, direction that oozes sensuality and summer sun, music by the group Chimerini Kolimvites and a Golden Lion nomination at the Venice Film Festival in 1988. L.K.
DIRECTOR: Giorgos Panousopoulos
SCREENWRITERS: Giorgos Panousopoulos, Vassilis Alexakis, Sotiris Kakisis
DoP: Giorgos Panousopoulos
MUSIC: Himerinoi Kolimvites
EDITOR: Giorgos Mavropsaridis
PRINCIPAL CAST: Andreas Barkoulis, Betty Livanou, Antonis Theodorakopoulos, Mirto Paraschi, Vana Barba, Sophia Alimberti