Flawless
Three 17-year old girls are prepared to go to extremes to attain the relentless beauty standards imposed by their school peers. But one of them also has to deal with the secret that she was born a boy. A lighthearted teen comedy turns into a thriller as the fragile nature of being different clashes with the cultural phenomenon of fierce competition thriving in Israel. Introduced by Community Development Manager of Colour Youth, Maria Jack Sakkioti. Free entry.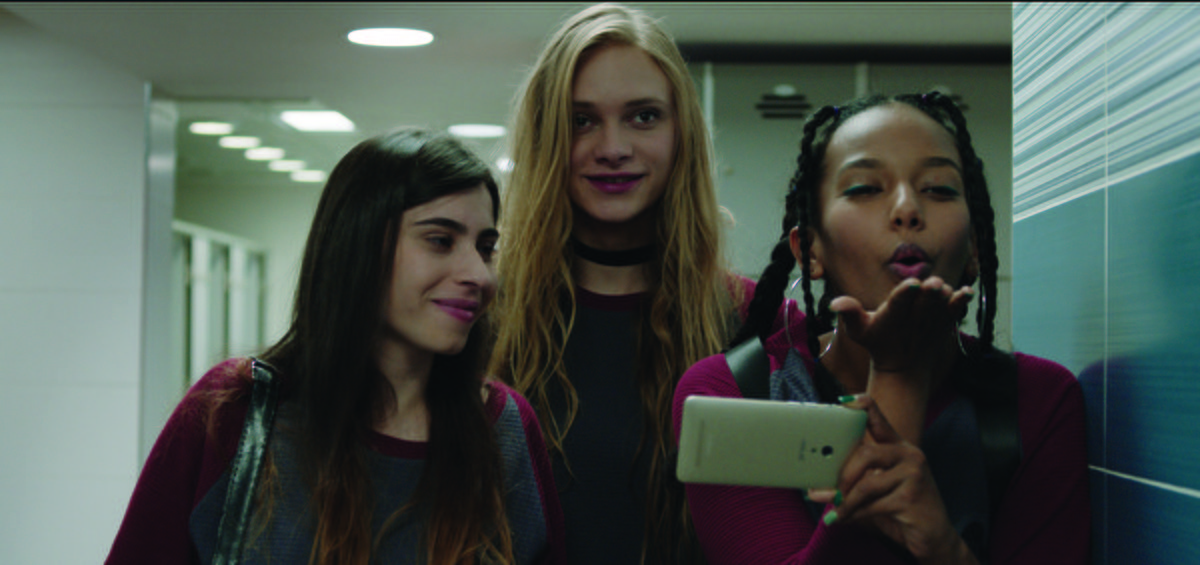 ISRAEL, GERMANY | 2018 | COLOR | DCP | 97΄ | ENGLISH, HEBREW
Eden (the name is not a coincidence) is an introverted trans student in a Jerusalem school. She doesn't reveal her secret not even to her closest friends. But when they all get involved in an organ trafficking network asking them for a kidney in order to have boob jobs before the school dance, the situation becomes complicated.
With its subtle dealing with this sensitive matter, Tal Granit and Sharon Maymon's film doesn't rest on its fixed advantage but goes on to comment the unsafe internet world and the thin line between teenage sensitivity and 'adult' exploitation. Add to this the documentation of the chaotic amoralistic consistency of the social media and you get a coming-of-age film expressing the spirit of our difficult times. I.D.
DIRECTOR: Sharon Maymon, Tal Granit
SCREENWRITERS: Sharon Maymon, Tal Granit
DoP: Giora Bejach
MUSIC: Ivri Lider
EDITOR: Einat Glaser Zarhin
PRINCIPAL CAST: Stav Strashko, Netsanet Zenaneh Mekonnen, Noam Lugasy
TAL GRANIT & SHARON MAYMON
Directing duet that made its debut in 2006 with the raved-about 'Mortgage'. 50 year-old Granit is born in Tel Aviv and has studied at the Sam Spiegel Film School and the also Israeli 46 year-old Maymon has studied at Camera Obscura College in Tel Aviv. They have directed two short films. This is their second feature film.
FILMOGRAPHY (SHARED)
2018 Flawless
2014 The Farewell Party