Joel
In a small Patagonian town a couple find out that their application to adopt a child has been approved. Nine-year old Joel initially brings bliss to the family, but soon troubles arise when the school and local community are bothered by his presence. A government administration which is more concerned with keeping up appearances than the actual welfare of children and the deep-seated malaise of a small town become the focus of an experienced eye which knows how to persistently focus on the most difficult issues. Introduced by film critic and psychologist Nektarios Sakkas. Free entry.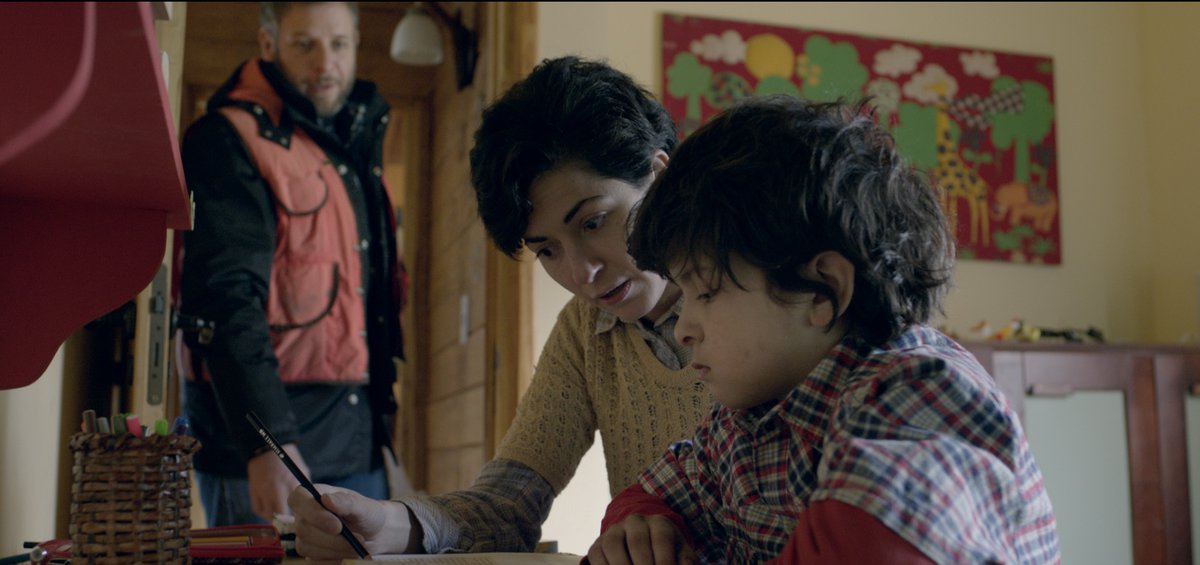 ARGENTINA | 2018 | COLOR | DCP | 100΄ | SPANISH
In a snowy corner of provincial Patagonia, Cecilia and Diego receive a call that their request for an adoption is met. The kid in question is 8 year-old Joel –he's actually 9, as they will find out later – with an enigmatic past and a pretty much definitely illicit future if he keeps moving from reformatories to foster homes. But Joel will disrupt the couple's life and will have an impact on the school and the community.
Α subtle but strong triumph for the experienced Carlos Sorin, who creates a devil's triangle (state insufficiency, petty bourgeois community, a couple) to deal wonderfully with the dilemmas of the thriller of everyday life, focusing on difficult questions while looking for personal memories and making an accusation against the State, which confuses the anthropocentric welfare with the administrative processing. Official Rotterdam Film Festival participation, Best Screenplay award at Havana Festival. I.D.
DIRECTOR: Carlos Sorín
SCREENWRITER: Carlos Sorín
DoP: Iván Gierasinchuk
MUSIC: Nicolás Sorin
EDITOR: Mohamed Rajid
PRINCIPAL CAST: Joel Noguera, Victoria Almeida, Diego Gentile , Ana Katz, Emilce Festa, Gustavo Daniele
CARLOS SORÍN
75 year-old director from Argentina, an old friend with his 'Minimal Stories' (2003) which was shown for the first time at AIFF. 'La Pelicula del Rey' (1986) was the winner of best debut at Venice, in 1989 he directed Daniel Day Lewis in 'Eversmile, New Jersey', while El Gato Disaparece' (2011) received multiple awards from the Argentinian Academy

FILMOGRAPHY
2018 Joel
2012 Gone Fishing
2011 The Cat Vanishes
2008 The Window
2006 The Road to San Diego
2004 Bombón: El Perro
2002 Intimate Stories
1989 Eversmile, New Jersey
1986 A King and His Movie