FELLINI OF THE SPIRITS / FELLINI DEGLI SPIRITI
On the occasion of the 100th anniversary of his birth, for the first time a documentary aims to investigate the so-called "unseen world" of Federico Fellini: the one who was always curious about the metaphysical dimension of things, the mystifying side of the human temperament and which eventually begot a magical universe or paradoxes and dreams, leaving a permanent mark on the big screen. A holistic portrait of the unsurpassed filmmaker, full of rare archival footage and with a touch of animation featuring such talking heads as Damien Chazelle, William Friedkin, Terry Gilliam as well as many of Fellini's collaborators. Official selection at the Cannes Film Festival.
The film is also available for screening on festival's digital platform. For additional information please visit online.aiff.gr.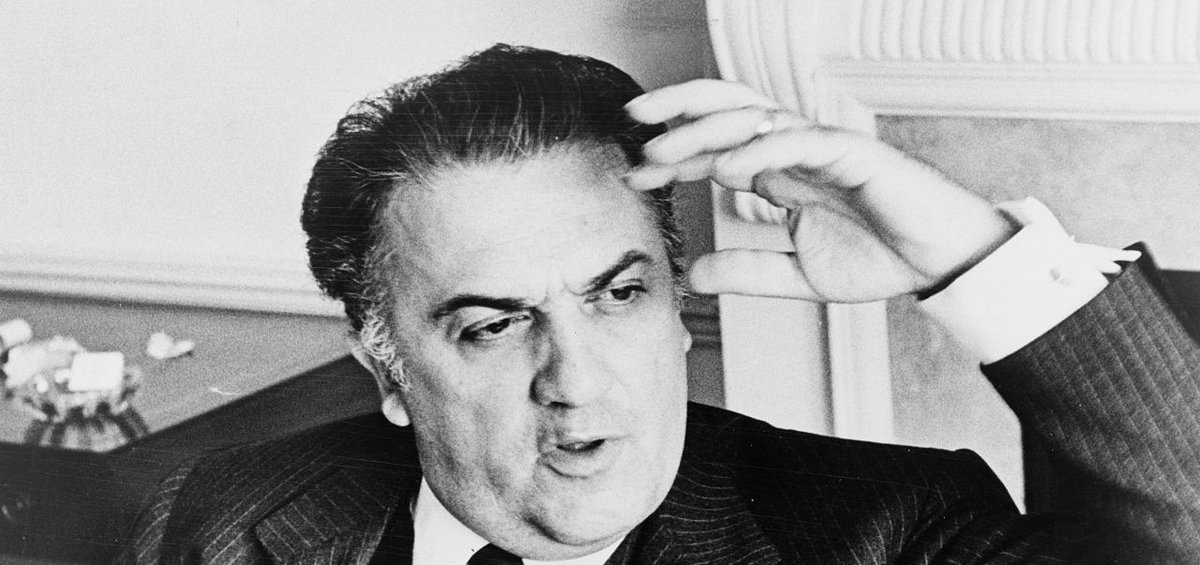 ITALY | 2020 | COLOR | DCP | 90' | ITALIAN
This year marks 100 years since the birth of Federico Fellini, the most prominent Italian director and one of the symbols of the insuperable cinematic heyday of mid-20th century. Fellini had always been a mysterious director, not only in his cryptic symbolism but also in his idiosyncratic, excessive mixture of psychoanalysis, Catholicism and faith in the mysterious.
In this documentary, his relationship with the paranormal, luck and fate, alongside the coexistence of organized discourse and transcendence to the imaginary, is examined via friends, collaborators and distinguished fans (Friedkin, Gilliam, Chazelle). A great testimony to why rationalists and ideologists have a hard time with his work, 'Fellini and the Spirits' is an appropriate yet unexpected tribute. I.D.
DIRECTOR: Anselma Dell'Ollio
SCREENWRITER: Anselma Dell'Ollio
DoP: Daniele Botteselle
MUSIC: Antonio Fresa
​EDITOR: Stuart Mabey
ANSELMA DELL'OLIO
Italian-American journalist, film critic and recently documentary director, born in 1941.
FILMOGRAPHY
2020 Fellini of the Spirits
2017 Marco Ferreri: Dangerous But Necessary