HOPPER/WELLES
On a night in 1970, two genuine Hollywood rebels met for dinner with the evening unexpectedly ending with a heart-felt confession made by one to the other. Dennis Hopper found himself in front of the camera, fresh from his triumph in "EasyRider" with an unseen (and machiavellian) Orson Welles behind the camera, interrogating him about life and art in an effort to steal his soul. Fifty years later, this unconventional discussion comes to light for the first time, directed by Welles himself, and automatically becomes one of the top cinematic events of 2020. Producer in attendance.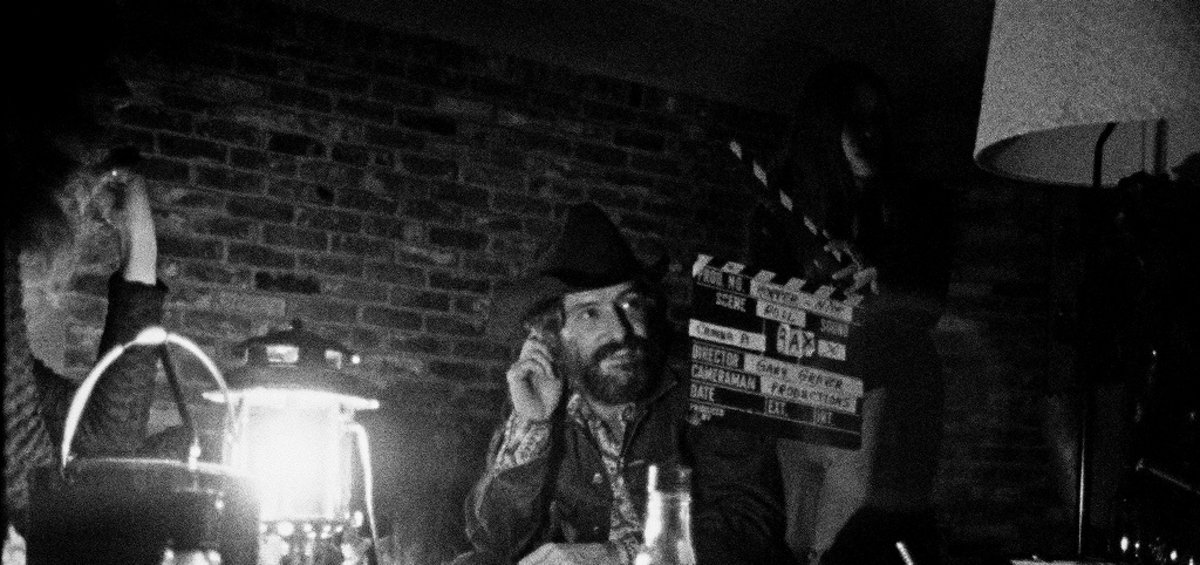 USA | 2020 | B&W | DCP | 130' | ENGLISH
One night in 1970, a couple of true Hollywood rebels from different generations met over dinner and ended up in a de profundis confession of the former to the latter. In front of the camera stands Dennis Hopper, fresh from his 'Easy Rider' triumph and already involved in the great artistic adventure of 'Last Movie'. Behind the camera, an unseen, almost Machiavellian Orson Welles questioned him about life and art, in an effort to break his resistance and, in a way, steal his soul.
Fifty years later, this unorthodox conversation comes to light for the first time, directed by Welles himself, instantly becoming not only a precious testament but one of the most important cinema events of 2020. L.K.
DIRECTOR: Orson Welles
DoP: Gary Graves
EDITOR: Bod Murawski
​APPEARING: Dennis Hopper, Orson Welles
ORSON WELLES (1915-1985)
The absolute myth of the American pantheon of directors, Welles was born in 1915. Child-prodigy, he began from the theater, excelled in the radio and then, at 26, came 'Citizen Kane'. Screenwriter, actor, producer, practically the LeonardoDa Vinci of Cinema.
FILMOGRAPHY (SELECTED)
2020 Hopper/Welles
2018 The Other Side of the Wind
1973 F for Fake
1962 The Trial
1958 Touch of Evil
1955 Mr. Arkadin
1951 Othello
1948 Macbeth
1947 The Lady from Shanghai
1942 The Magnificent Ambersons
1941 Citizen Kane