SPACE DOGS
According to legend, Laica, the first living being man sent to space, returns to earth as a comet to continue roaming around the streets of Moscow. Today, that is where Elsa Kremser and Levin Peter seek the progeny of this famous dog. The film boasts a poetic mood and includes retro inserts of never-before-seen archival footage of the soviet space program. The outcome is a beautiful love letter to those creatures who, regardless of people's intentions for them, seem destined to drift eternally. From earth all the way to space.
The film is also available for screening on festival's digital platform. For additional information please visit online.aiff.gr.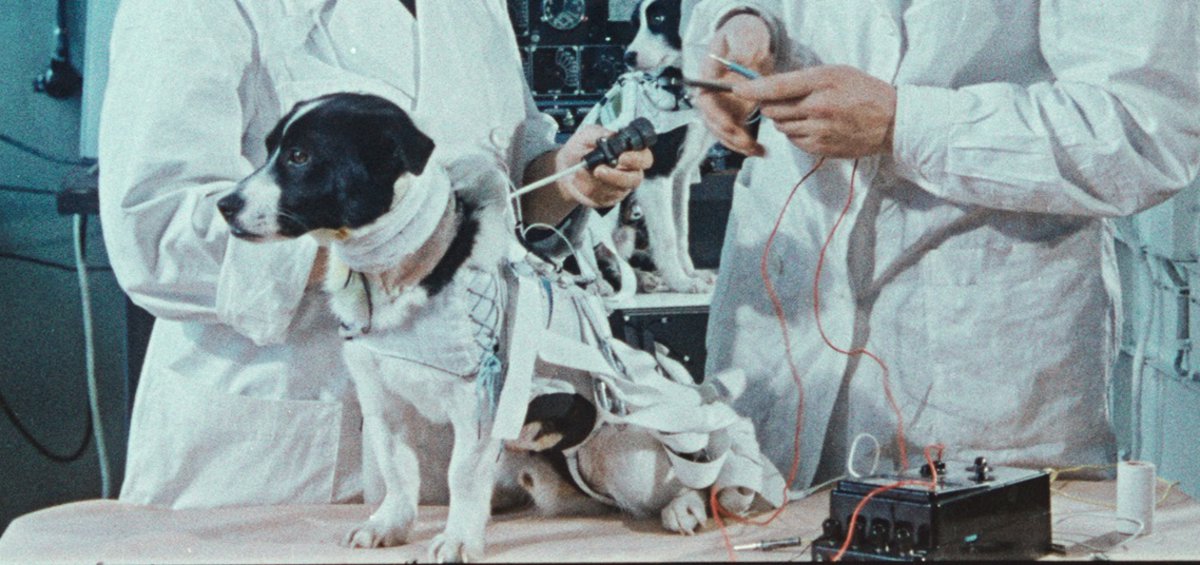 AUSTRIA, GERMANY | 2019 | COLOR & B&W | DCP | 91' | RUSSIAN
During the Space Race, especially before the first manned mission of 1961, the Soviets sent dogs to extraterrestrial orbit – Americans preferred monkeys. Laika, the first cosmonaut dog (and earth creature), died in flight.
'Space Dogs' is an exciting cinematic curiosity, ranging from a documentary about stray dogs in the streets of Moscow (from where they were taken to be sent to space) to animal body horror. Dressed as a nightmarish fairy-tale, it rises above a narration that touches metaphysical fantasy. 'A dog's life' is not that easy (nor is a cat's one, in an unforgettable scene), but what haunts the viewer for good is the human egomania, so unselfishly embraced by the reanimating endurance of the animal companion. I.D.
DIRECTORS: Elsa Kremser, Levin Peter
SCREENWRITERS: Elsa Kremser, Levin Peter
DoP: Yunus Roy Imer
MUSIC: Paradox Paradise
​EDITORS: Jan Soldat, Stephan Bechinger
ELSA KREMSER
Austrian producer and screenwriter, born in 1985. She studied Film at the University of Vienna. This is her debut film.
LEVIN PETER
German documentarist, born in 1985. She studied at the Film Academy of Ludwigsburg. Founder of Raumzeitfilm, with Elsa Kremser.
FILMOGRAPHY(SHARED)
2019 Space Dogs