TRANSFER
On the occasion of its move from the imposing Valianeio building on Panepistimiou Street to the Stavros Niarchos Foundation Cultural Center, the National Library is given a voice with which to narrate its troubled journey. The narration reflects every historical landmark from the formation of the Hellenic Republic to the present day. A priceless psychological portrait of an Athens which often resembles a battlefield, a multi-layered journey through time with the aid of the priceless treasures of this country's most significant intellectual body, but above all current commentary on the importance of preserving memory, directed by one of the top contemporary Greek filmmakers. Filmmakers in attendance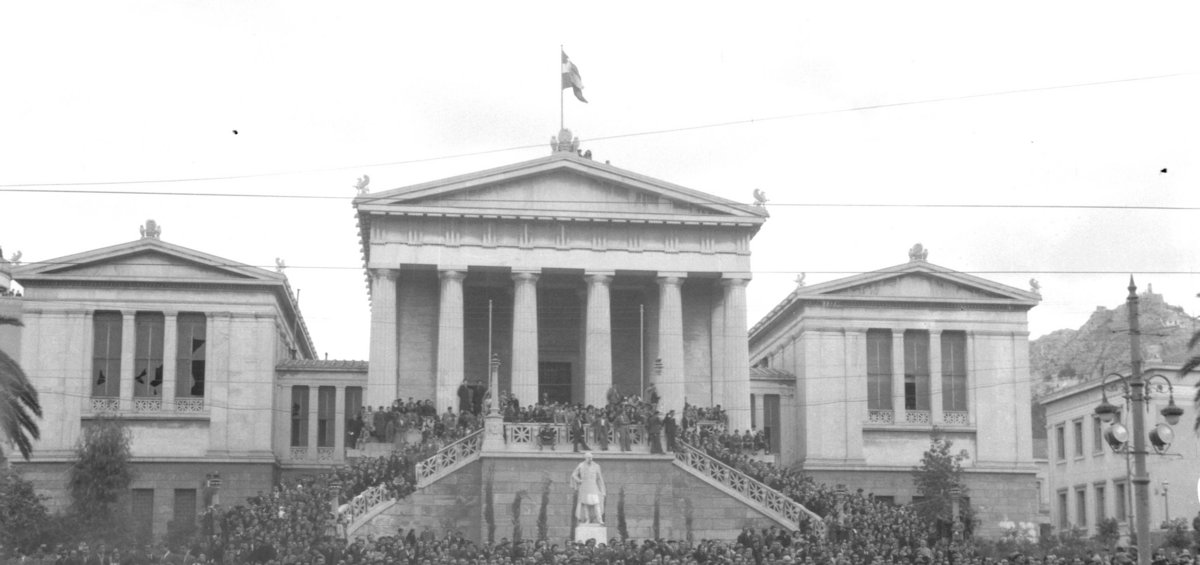 GREECE | 2020 | COLOR & B&W | DCP | 115' | GREEK
The psyche of Athens through the transfer, the relocation of the National Library. The dominant old building of the National Library in the centre of Athens, with its neoclassical style pillars, tries to remind us of the Golden Age of Pericles and the sages of ancient Greece. But few of the residents seem to be interested in it. The preparations for the transfer of the books, 'victims' of looting and wear, have begun.
In a city that looks like a battlefield we witness both the transfer and the city, which in its unrest remains exciting. And also, we get to hear the voice of the National Library, connecting the past with the present, wondering about the future.
DIRECTOR: Elias Giannakakis
SCREENWRITER: Elias Giannakakis
DoP: Dimitris Kordelas
​MUSIC: Dimitris Kamarotos
EDITOR: Myrto Lekatsa
ELIAS GIANNAKAKIS
Awarded director, producer and screenwriter of documentaries and fiction films. Many of his films have been screened at international festivals or chosen for special honorary screenings in Greece or abroad. Specializes in cultural, historical and sports documentaries. He's also the owner of a rich print and audiovisual archive.
FILMOGRAPHY (SELECTED)
2020 Transfer
2017 A wake for Shakespeare
2014 Golfo in Epidaurus
2014 Kalavryta: people and shadows
2008 Makronissos - Exile island
2005 Walter the Greek
2004 Giannis Kouros - forever running