MACBETH
Orson Welles' first undertaking of a William Shakespeare play was filmed in only 23 days, had little tο no budget and would go on to signal the director's definite departure from Hollywood's gold-bearing resources. All that was initially ridiculed by critics but then went on years later to be praised, is nothing more than a courageous cinematic experiment, a dark creation with edgy grandeur, which exhibits the undisputable quality of an overwhelming delirium and proudly wears it as a badge. In terms of acting, Welles gives an exciting performance as the amoral Scottish general, triumphantly succeeding at one of the toughest acting challenges he ever had to face. Introduction by Michail Marmarinos, artistic director of ELEUSIS 2023.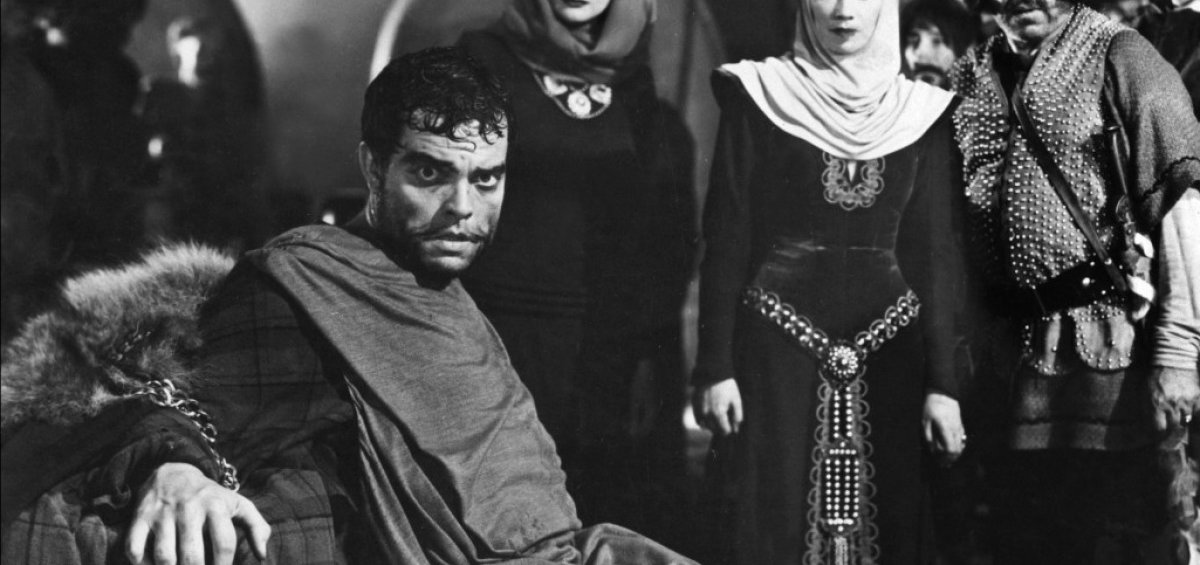 USA | 1948 | B&W | DCP | 107' | ENGLISH, LATIN
Orson Welles' first film encounter with William Shakespeare, brutally criticised during its first 32 years (the critics saw the light afterwards) is fascinatingly odd. The production problems, the complete lack of money and time (it was filmed in 23 days), the eccentric combination of costumes, paper sets and the almost exclusively studio filming, clash with the imaginative choices of Welles and the temperament of the film, in a chemical reaction that makes it "amateurishly'' unique.
Sharp camera angles, sharp contrast, expressionistic light and Wellesian depth of film, compose a dark film, for which the Bard would be probably prouder than for any other adaptation of his work. At least, until 1951. I.D.
DIRECTOR: Orson Welles
SCREENWRITER: Orson Welles
DoP: John L. Russell
MUSIC: Jacques Ibert
EDITOR: Louis Lindsay
PRINCIPAL CAST: Orson Welles, Jeanette Nolan, Dan O'Herlihy, Roddy McDowall, Edgar Barrier, Alan Napier, Peggy Webber