TOO MUCH JOHNSON
Orson Welles' first film project remains an autonomous, vivid and full of pizzaz tribute to silent comedy. A must-see screening for every scholar and fan of the director as it features an on-screen parade of his most determining influences throughout the 66 unedited minutes of its duration. The film will be screened prior to the main screening "The Immortal Story / Une Histoire Immortelle".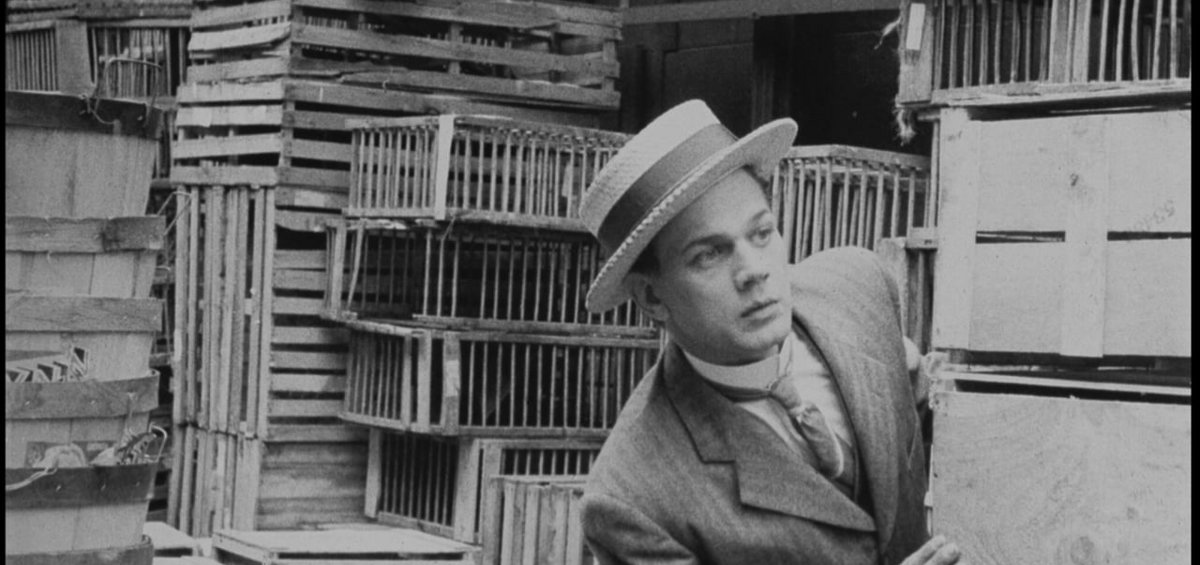 USA | 1938 | B&W | DCP | 66' | ENGLISH
What if we discovered an unknown early Da Vinci painting? Or a 'lost' Beethoven symphony? Yes, 'Too Much Johnson' is of that unfathomable historic importance. If it was mentioned in the bibliography, it would be another gravestone in the 'lost films' cemetery. But sometimes, a resurrection does happen. In Pordenone, 2008, a mysterious copy was discovered and In 2013 the world was presented with the (maybe prophetically) incomplete debut of Orson Welles.
A great chance for the enthusiasts to greet the genius, perfect for the suspicious ones to celebrate its incomplete nature. Still. The young man knows too well the asthmatic Mack Sennett, the geometrical Keaton and the risky Harold Lloyd. Slapstick, crazy decoupage, incredible time accelerations, sense of movement and frame architecture make up for an early monument I.D.
DIRECTOR:Orson Welles
SCREENWRITER: Orson Welles
DoP: Paul Dunham
MUSIC: Paul Bowles
EDITORS: William Alland, Orson Welles, Richard Wilson
PRINCIPAL CAST: Joseph Cotten, Virginia Nicolson, Edgar Barrier, Arlene Francis