MR. ARKADIN
Of analogous structure and almost as worthy as "Citizen Kane" in baroque grandeur, "Mr. Arcadin'' leads the audience through an amazing narrative labyrinth about the case of a notorious tycoon with a dark past and the opportunist who undertakes the task of investigating his enigmatic life, though he ends up putting his own life in danger. Having endured the devastating intervention of producers, and having been released throughout the years in different versions, a digitally restored copy of the version that is considered closest to the director's original vision will be screened. Introduction by Tasos Melemenidis, head of program at CINOBO (27/09).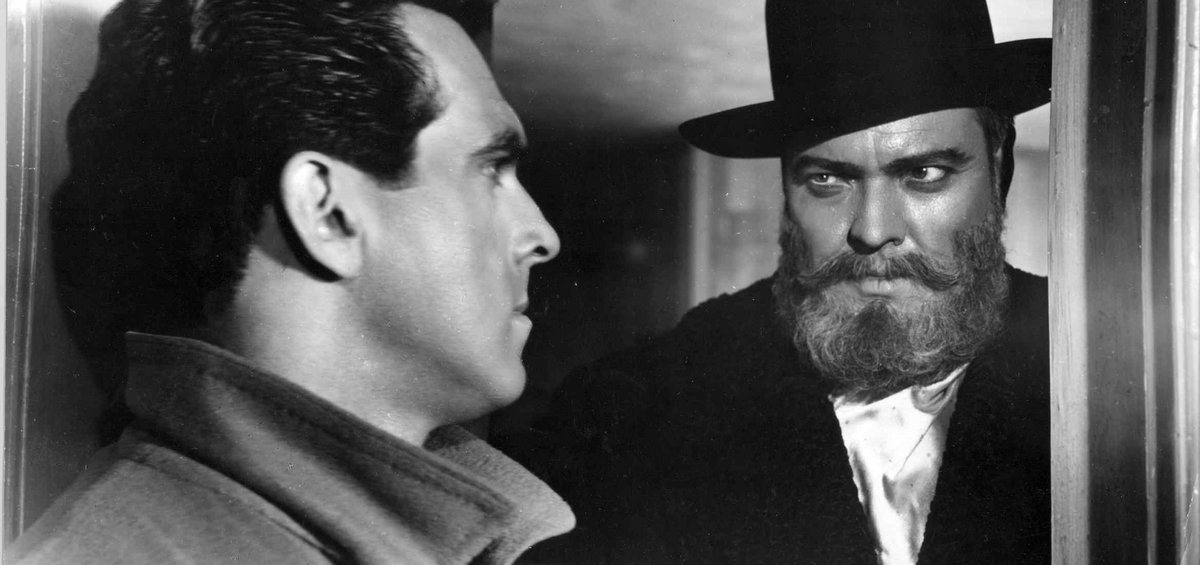 FRANCE, SPAIN, SWITZERLAND | 1955 | B&W | DCP | 93' | ENGLISH, GERMAN, FRENCH, POLISH, LATIN
A disaster or a masterpiece? If you look at it "hastily" it' s the former; if you take a closer look you easily realize the seeds planted. Clearly stricken by a tremendously difficult production and an editing of unknown origin, "Arkadin" is the film that separates the fans of Welles from his true lovers. Inspired as a sequel to "Citizen Kane" and in dialogue with the "Third Man", the asthmatic, uniquely cosmopolitan "Arkadin" offers the whole Beast of the Wellesian universe, with a heavy plot that twists like an ivy around the fiendish individual cinematic gimmicks.
The great, incomplete intentions are sidelined by the realized mastery of the narration, unique in cinema, leading to a result that tears you in two, demands you, and maybe rocks your world. I.D.
DIRECTOR: Orson Welles
SCREENWRITER: Orson Welles
DoP: Edmond Richard
MUSIC: Paul Misraki
EDITOR:Renzo Lucidi
PRINCIPAL CAST: Orson Welles, Robert Arden, Paola Mori, Akim Tamiroff, Michael Redgrave