OTHELLO
In a career full of misfortune, punishment, tough pleas, and commercial fiascos, "The Tragedy of Othello: The Moor of Venice" and the turbulent filming that lasted four years are indicative of the director's obstinate willingness to go to the edge of the world to achieve his vision. The genius of Welles behind the camera brings one of the Bard's darkest plays to life, in a stunning black and white composition as this admirable cinematic craftsmanship full of heart, ardour and blood, to this day, constitutes the sacred manual of how to make films and how to watch them. Winner of the Grand Prize of the Cannes Festival in 1952. Introduction by Dimitris Karantzas actor and director (23/09).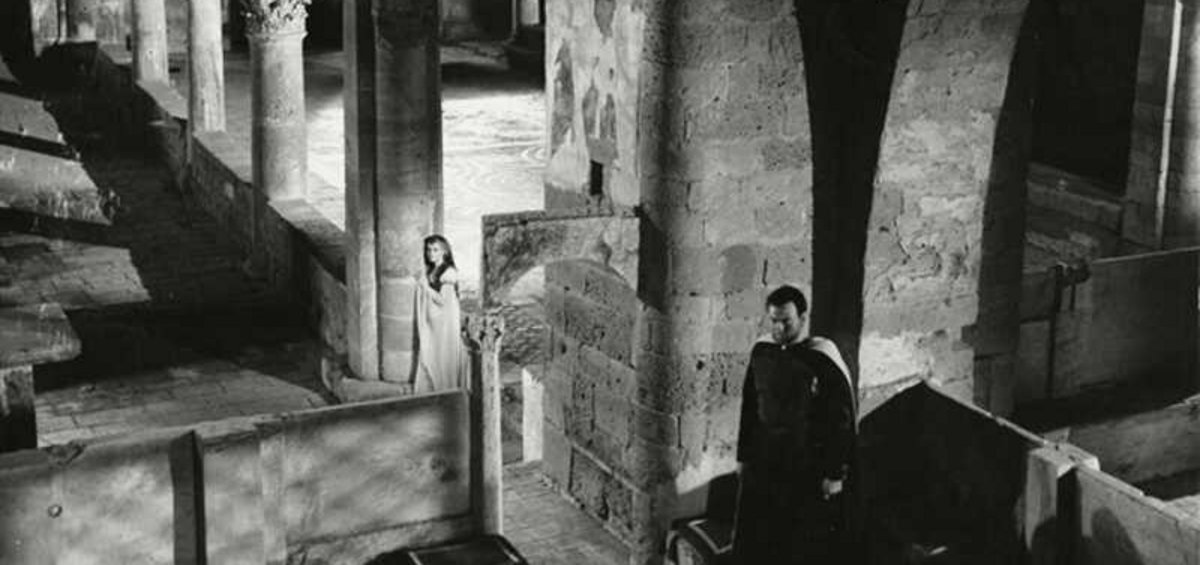 ITALY, MOROCCO | 1951 | B&W | DCP | 93' | ENGLISH
In an artist's life filled with misfortune, punishment, cruel pleadings and epic commercial fails, the production of "Othello", expanding through four years (1948-1951) is the symbolic crown of thorns of the "fallen" king. The production went bankrupt before even it began, Welles acted in four films to earn and subsequently spend the money, naturally the actors weren't available during this entire time everything was wrong.
Still… On the Wellesian stone blooms a flower unique and exceptional. Amazing gimmicks, images that every director has envied, fast anti-theatrical rhythm, location scouting that you cannot forget about. Ultimately, a cinematic craft full of heart, fervour and blood, a unique genius creation, a suggestion as to t how to make and watch cinema. Palme d' Or at Cannes, 1952. I.D.
DIRECTOR: Orson Welles
SCREENWRITER: Orson Welles
DoP: Anchise Brizzi, G.R. Aldo, George Fanto
EDITORS: Jenö Csepreghy, Jean Sacha, Renzo Lucidi, William Morton
PRINCIPAL CAST: Orson Welles, Micheál Mac Liammóir, Suzanne Cloutier, Robert Coote, Michael Laurence, Fay Compton, Doris Dowling