THE LADY FROM SHANGHAI
A sailor, a femme fatale, a wealthy husband who has to die. And everything goes wrong. In the hand of Welles, a quintessential noir explodes into every direction, like a stylised deluge of juxtaposed images and words or perhaps more so like a drama on human guilt. In a wonderful chaos of plot twists and revelations, Rita Hayworth gives the performance of a lifetime and Welles offers up an intricate, exciting whodunnit thriller the climax of which is one of the most ingenious scenes in cinema, the legendary sequence in the hall of mirrors.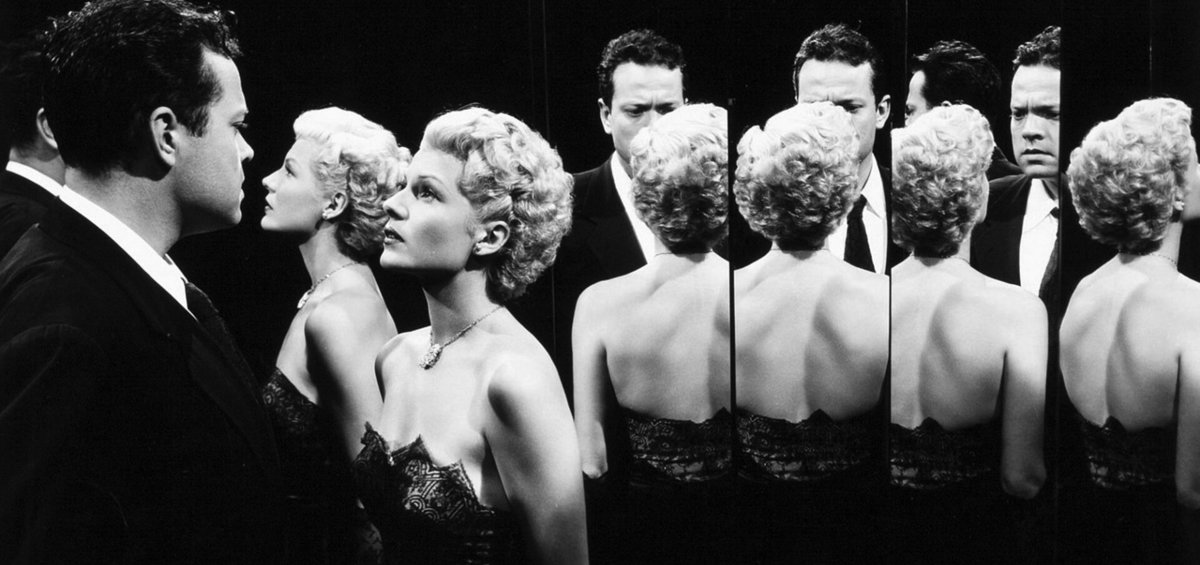 USA | 1947 | B&W | DCP | 87' | ENGLISH, CANTONESE
A smart sailor man, a blonde femme fatale, a rich "cripple" husband who must die. And it all goes wrong. The most typical material of film noir explodes in the hands of Welles, either as a stylistic, overwhelming contrast between word and image or even more so, as a drama about the passing on of human guilt. Because we are amoralists, because we are greedy, and because we are fools.
Like a Pygmalion, Welles transforms Hayworth's flaming her (the best role of her career), trapping, as usually, himself.Αn avalanche of plot, unforgettable lines, legendary scenes and a reformed cinema syntactic rules, in one of the most bitter, bereft endings in the cinema of our life. I.D.
DIRECTOR: Orson Welles
SCREENWRITER: Orson Welles
DoP: Charles Lawton Jr.
MUSIC: Heinz Roemheld
EDITOR: Viola Lawrence
PRINCIPAL CAST: Rita Hayworth, Orson Welles, Everett Sloane, Glenn Anders, Ted de Corsia