Bisbee '17
Bisbee would be your average Arizona town if its past wasn't connected to the murder of 1200 immigrant miners by locals. One hundred years later the director of "Kate Plays Christine" revisits this abhorrent crime by getting present-day locals to reconstruct the incident thus uncovering, in a chillingly current manner, the dark soul of America. A worthy descendent of "Act of Killing".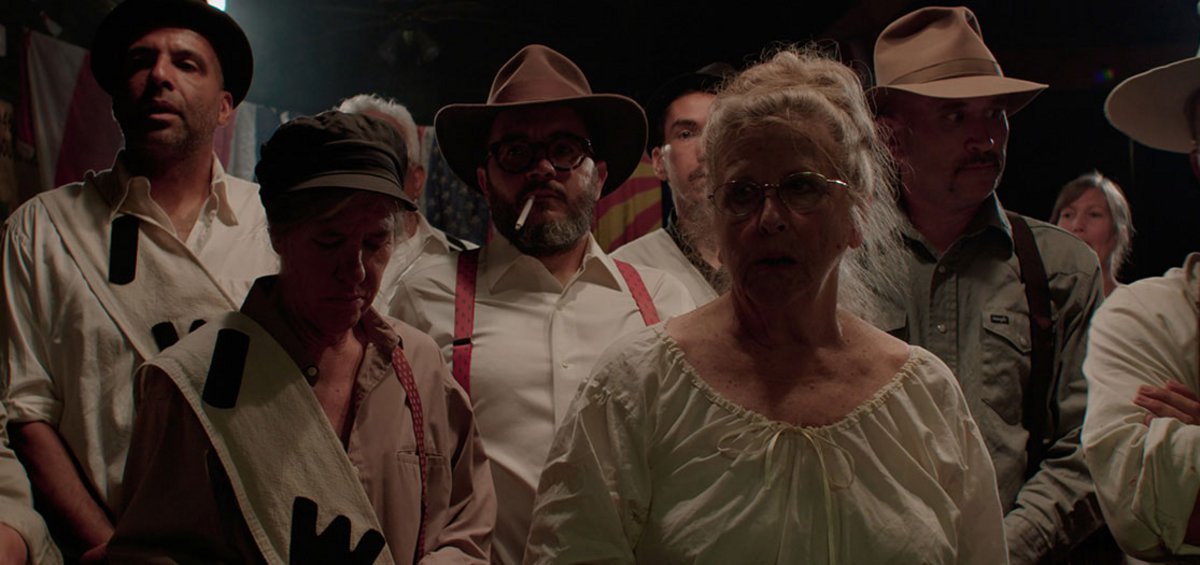 USΑ | 2017 | COLOR | DCP | 112' | ENGLISH

Bisbee would be an ordinary American town, if its past wasn't connected with the brutal killing of 1200 miner migrants, which the locals agreed on.
The creator of "Kate Plays Christine" returns to this atrocious incident, one hundred years later. He seeks to shed some light on the details of what happened in Bisbee in 1917, take a look at a black page of the American history that nobody speaks of, and make the people that live there today to reenact their ancestors' crime, similar to Joshua Oppenheimer in the shocking "Act of Killing". "Bisbee 1917" doesn't only aim to inflame a mass murder - it is also a chilling reminder of the heritage of racism and violence that's still burning in the heart of USA. L.K
DIRECTOR:Robert Greene
SCREENWRITER: Robert Greene
DoP: Jarred Alterman
MUSIC: Keegan DeWitt
EDITOR: Robert Greene
FEATURING: Fernando Serrano, Charles Bethea, Laurie McKenna, The Ray Family, Mike Anderson, Graeme Family, Richard Hodges, James West

ROBERT GREENE
Writer/producer/director. His film Kate Plays Christine won a Jury Award for Writing at Sundance. He writes for Sight&Sound and is currently the Filmmaker-in-Chief at the Murray Center for Documentary Journalism at the University of Missouri.

FILMOGRAPHY
2018 Bisbee '17
2016 Kate Plays Christine
2014 Actress
2011 Fake It So Real
2010 Kati with an I
2009 Owning the Weather