The Raft
In 1973, six women and five men set sail on a raft to cross the Atlantic without help as part of a radical social experiment on human aggressiveness, sexual attraction and the survival instinct. Almost four decades later the participants meet up to relive the strangest group experiment of all time. Winner of the CPH:DOX Award.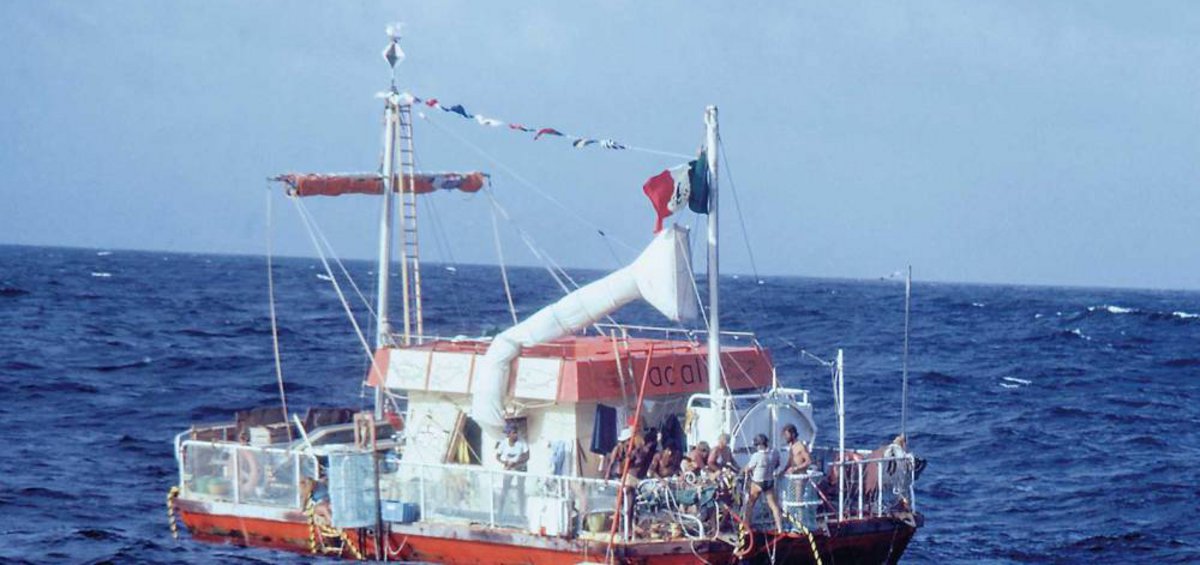 SWEDEN, DENMARK, USΑ, GERMANY | 2018 | COLOR | DCP | 97' | ENGLISH, SPANISH, JAPANESE, FRENCH, GERMAN, SWEDISH
In 1973, six women and five men sail on a raft across the Atlantic. In a experiment initiated by the Mexican anthropologist Santiago Genovés, the group sets out to explore the human aggression in relation with the dynamics of sexual attraction. The experiment is filmed and documented in a journal, but the incidents on board are bound to be unexpected.
Almost four decades after the journey that the Press had named the "sex raft", Marcus Lindeen refers to Genovés' rich archival material, inviting the participators to a replica of the raft. The result is an exciting documentary that, while turning into a thriller of subtle tension, clearly contemplates the limits of science and the observer's morality. N.S.
DIRECTOR: Marcus Lindeen
SCREENWRITER: Marcus Lindeen
DoP: Måns Månsson MUSIC Hans Appleqvist
EDITORS: Alexandra Strauss, Dominika Daubenbüchel
FEATURING: Fé Seymour, Maria Bjornstam, Servane Zanotti, Eisuke Yamaki, Mary Gidley, Edna Reves, Rachida Lièvre, Daniel Gimenez Cacho
MARCUS LINDEEN
Marcus Lindeen is an artist, writer and director. He studied directing at Dramatiska Institutet in Stockholm and made his debut with Regretters, both a theater play and a documentary. The play was translated into several languages and the film went on to win numerous awards.
FILMOGRAPHY
2018 The Raft
2015 Dear Director
2010 Regrett