Studio 54
The most legendary club in pop culture, known for its outrageous and sinful nightlife in 70s New York, opens its doors four decades later for the purpose of this revealing and utterly delightful documentary. Sex, drugs and disco, a story of a glittering ascent and dizzying descent, everything we never knew about the notorious seventies temple of pleasure as told, for the first time, by the owner himself without subterfuge! Introduced by music critic, Markos Frangos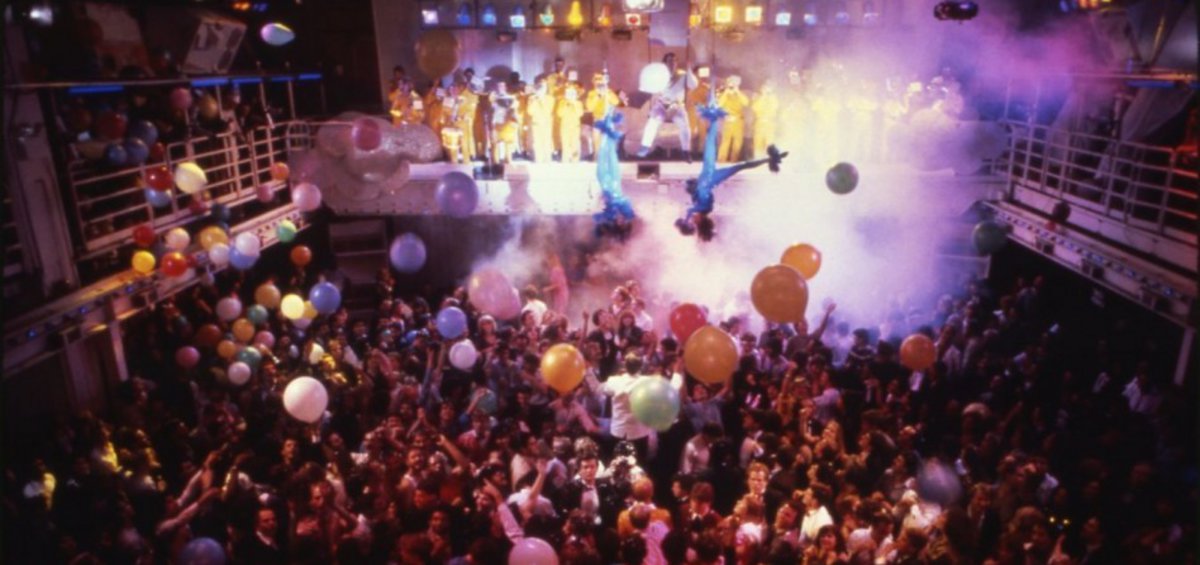 ΗΠΑ | 2018 | COLOR | DCP | 98' | ENGLISH
Its heyday was during the disco era, when the hedonism of the '70s was at its peak and a place was all it took to bring together in a Dionysian way all the big city races, regardless of color, class and sexual orientation. Some of the biggest celebrities of the 20th century danced, flirted and misbehaved on its dance floor. And its meteoric course was marked by substance abuse, scandals, imprisonments and sinful stories about everything that happened in its obscure corners.
For the first time after Studio 54's doors closed for good, the co-owner breaks his silence and narrates, with painful sincerity, what happened during those frenzied New York nights, with the help of valuable visual material and several narrations, turning this delightful documentary into the definite, original account of everything we never knew about the most legendary club of pop culture. L.K.
DIRECTOR: Matt Tyrnauer
DoP: Tom Hurwitz
MUSIC: Lorne Balfe
EDITORS: Andrea Lewis, Morgan Hanner, Jason Hardwick
FEATURING: Steve Rubell, Ian Schrager
MATT TYRNAUER
Matt Tyrnauer is a writer, director, producer, and award-winning journalist. His documentary Valentino: The Last Emperor premiered at the Venice Film Festival and was short-listed for an Academy Award. Tyrnauer's articles appeared in GQ, The New York Times and Vanity Fair, where he is now a contributing editor.
FILMOGRAPHY
2018 Studio 54
2017 Scotty and the Secret History of Hollywood
2016 Citizen Jane: Battle for the City
2008 Valentino: The Last Emperor