Matangi / Maya / M.I.A.
From the war in Sri Lanka and her immigration to London to her achieving prominence and her fierce conflict with the US media, this is the story of M.I.A., told through private never-before-seen material which chronicles a remarkable 22-year journey. This exciting portrait of one of the most radical and controversial voices in contemporary pop won the Special Jury Prize at the Sundance Film Festival. The film will be introduced by journalist and radio producer Theodosis Michos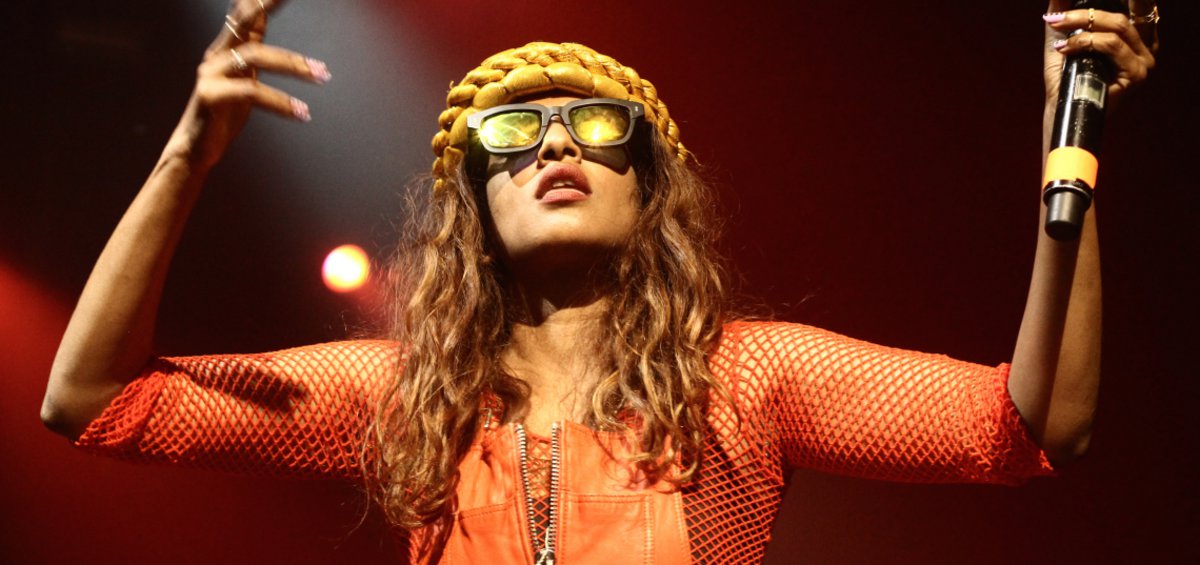 USA, UK, SRI LANKA | 2018 | COLOR | DCP | 95' | ENGLISH, TAMIL
She started off as Matangi, the daughter of the founder of the Tamil armed resistance in Sri Lanka, and changed her name to Maya after her mother fled to England due to the bloody civil war that broke out in their country. Eventually, she became famous as M.I.A., creating a musical identity that fused aspects from all of her life's turning points into an explosive mixture of sounds, lyrics and rhythms.
Made out of unpublished audiovisual material covering a 22-year period, Loveridge's documentary does not fall into the trap of idealization and offers a revealing look into the events that defined M.I.A.'s life and career, documenting not only the glorious moments but also the contradictions of an artist who started off as an immigrant to England and became universally recognized in just a few years' time. Κ.Τh.
DIRECTOR: Stephen Loveridge
DoP: Graham Boonzaaier, Catherine Goldschmidt, Matt Wainwright
MUSIC: Dhani Harrison, Paul Hicks
EDITORS: Marina Katz, Gabriel Rhodes
FEATURING: Maya Arulpragasam
STEPHEN LOVERIDGE
Stephen Loveridge is a digital artist and filmmaker from London. MATANGI/MAYA/M.I.A. is his debut feature-length documentary.
FILMOGRAPHY
2018 Matangi/Maya/M.I.A.