Back To The Top
The incredible, inspiring story of a lifetime of 35-year old Leonidas who despite being in a wheelchair as a result of an accident, decides to climb to the top of Mount Olympus: the mountain which he had previously climbed twice prior to his accident and which he never stop dreaming about. In collaboration with CineDoc, in attendance of the cast & crew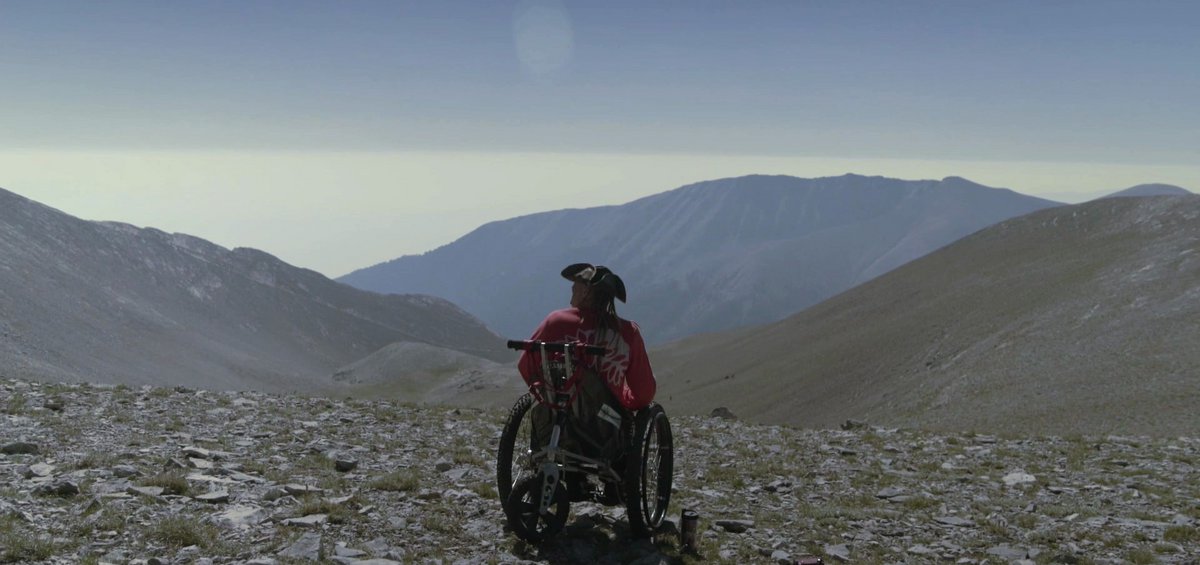 GREECE, 2018, COLOR, DCP, 96', GREEK
Leonidas, a 33 years old punk rock young fellow living his life between Athens and Thessaloniki, wants to climb on the top of Mt.Olympus with a group of friends. They will help Leonidas break the record of ascending to Olympus on a wheelchair. Him, being confined in a wheelchair for the last 7 years, is the only one who has reached the top before. This will definitely be the most punk rock climbing of their lives.
Stratis Hatzielenoudas' documentary follows closely and records an epic battle with Nature, the majesty of the mountain and the dream of surmounting human limitations.
DIRECTOR: Stratis Chatzielenoudas
DoP: Bazil Christodoulou
MUSIC: Vodka Juniors
EDITOR: Giorgos Zafeiris
PRODUCER: Ioanna Peteinaraki
STRATIS CHATZIELENOUDAS
Stratis Chatzielenoudas was born in Athens in 1982. He has been working in film industry since 2006 as assistant director and casting director. He has directed commercials, short films, documentaries and TV shows. His films have been nominated in many international film festivals.
FILMOGRAPHY
2018 Back to the top