Peter Pan
Peter Pan, Wendy, Tinkerbel, Captain Hook. A magical journey to Neverland. Disney's masterpiece is an ode to innocence in a screening that will uplift its audience. An autism-friendly free-entry screening.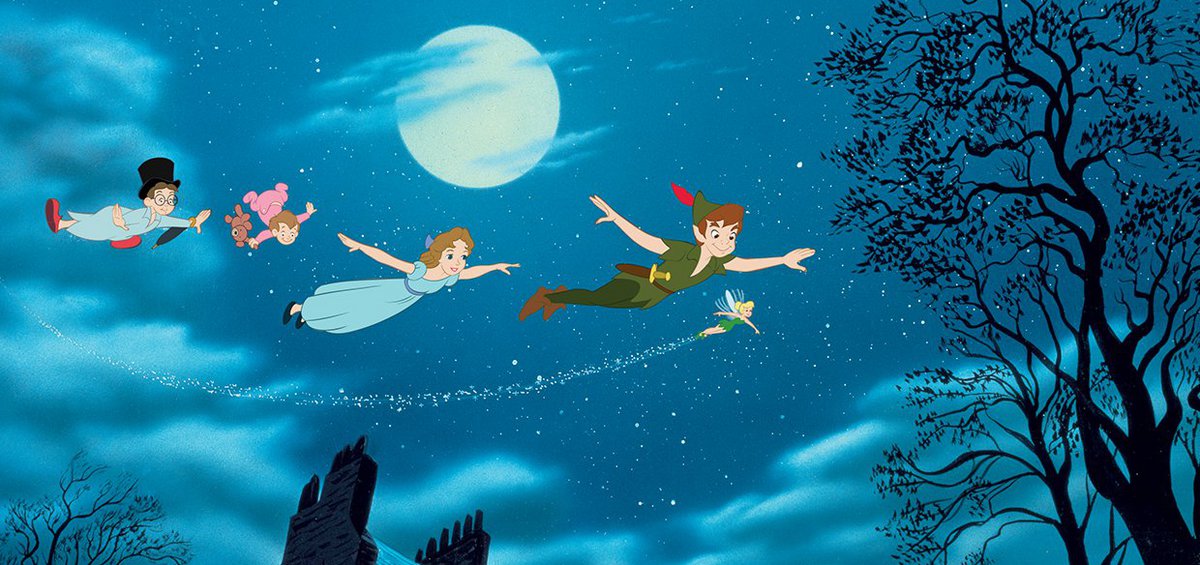 USA | 1953 | COLOR | DCP | 77' | GREEK
Wendy and her brothers are bound to live the greatest adventure of their life, when Peter Pan takes them to a unique, magical journey to Neverland. There, «second star to the right, and straight on 'til morning» they will meet the Lost Boys, the fairy Tinker Bell and the cunning pirate Captain Hook.
J. Barrie's masterpiece of children's literature, the story of a boy who never grows up, the classic figure of Tinker Bell, the songs, the impeccable animation which in 1953 took the viewers from a dark London to a colorful Never Land, comprise a dreamy hymn to innocence and at the same time a film that has been carrying the audience for 65 years. P.Gk.
DIRECTORS: Clyde Geromini, Wilfred Jackson, Hamilton Luske
SCREENWRITERS: Ted Sears, Erdman Penner, Bill Peet, Winston Hibler, Joe Rinaldi, Milt Banta, Ralph Wright, William Cottrell
MUSIC: Oliver Wallace
EDITOR: Donald Halliday
C. GEROMINI, W. JACKSON, H. LUSKE
Geromini, Jackson and Luske are a supervising directing trio, responsible for the '50s edition of Walt Disney's animation legacy. Cinderella, Lady and the Trump, Alice in Wonderland and Peter Pan are all due to their collaboration.
FILMOGRAPHY (SHARED)
1955 Lady and the Trump
1953 Peter Pan
1951 Alice in Wonderland
1950 Cinderella